it's tragic that the mid-term break is ending. it seemed to pass super fast. although i was determined to do as little work as possible and do things that i love, before i have to face the exams prep.
recap: there were many days of just nuah-ing at home, watching dvds. i did study for one afternoon with carlene. plus my first ever pedicure, which made my toes so pretty in the shiny chocolatey-brown shade. there was WSC's thank you dinner to our volunteers and my official stepping down event. there was a meetup with my sec sch friends which was nice. plus celebrating mid-autumn's festival in our garden complete with yummy mooncakes nice tea, a not-so-round moon and hugo trying to poke his big head in everyone's business and lap. and carlene's mum was nice enough to sponsor hugo some doggie mooncakes from her new business. so all you people with dogs!! if you want nice food for your dogs look for meeee! trust me, hugo enjoyed his mooncake so much. that silly dog of mine. (:
anyway my brothers and sisters dvd boxset came in the mail! way in advance of the 5th oct estimated shipment arrival date. i was so surprised to see it and i think i got it at the same time as the US people. and i love it. (: ahhhh. and i've been whining to people that i wished i was in the US right now because this week is where all the tv shows broadcast their season premeires! i do miss my US days a lot. where i can laze in front of the tv after dinner and eat a pint of ben&jerry's straight from the tub.
speaking of which, here are some of the first photos of las vegas. more to come.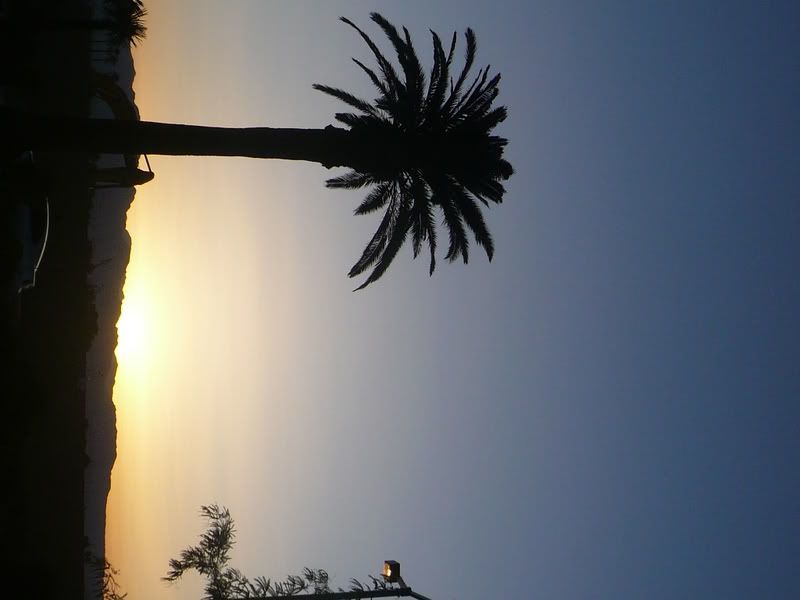 after touching down at las vegas international airport, we waited SO long for the shuttle that would take us to our hotel. and when we finally do check-in (there was this cute guy that looked SO much like josh groban, i can still remember after so long haha.) and settle in it was approaching nightfall. so we ventured out on foot in search of dinner, still feeling that residual hot air from the afternoon sun.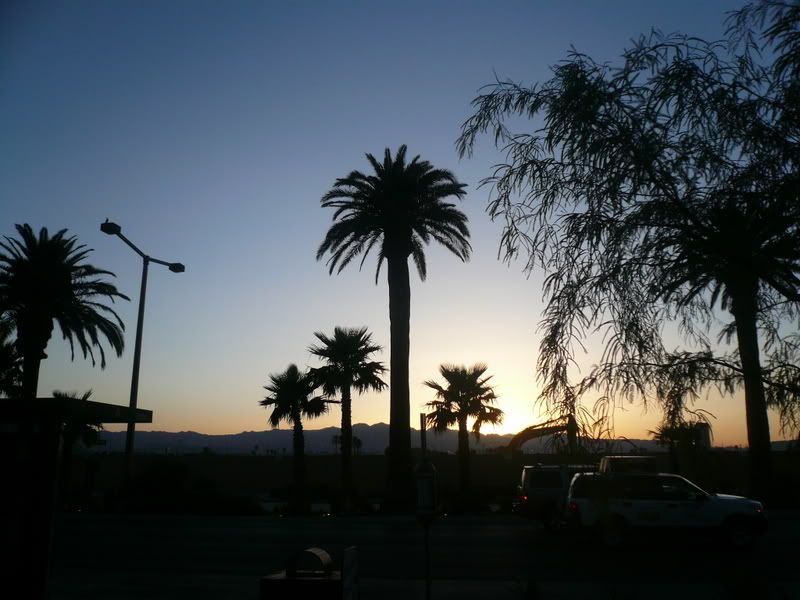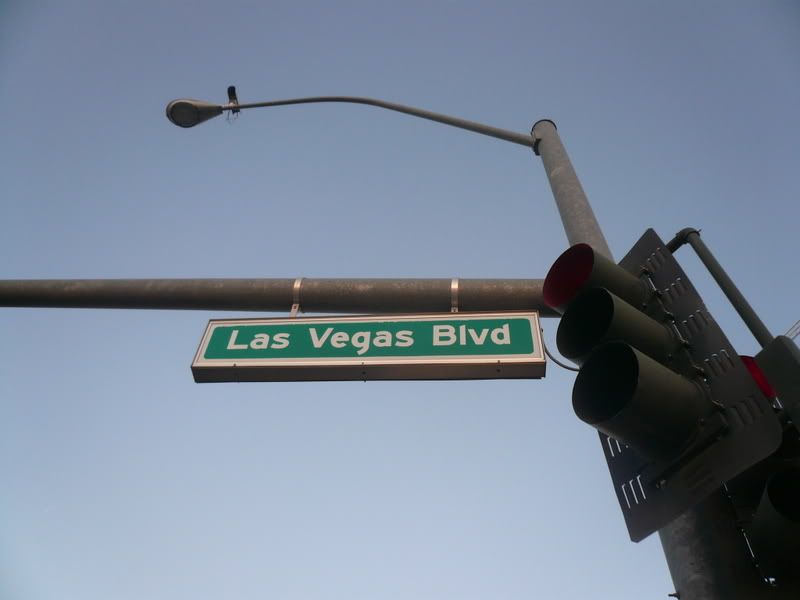 aka "the strip". where most hotels and casinos are. they all line up along this long street called las vegas boulevard. here you find all the familiar names - bellagio, venetian, treasure island, the wynn and so many more. photos to come. and you'd find all these familiar if you watch CSI, ocean's 11, 12, 13 or Las Vegas.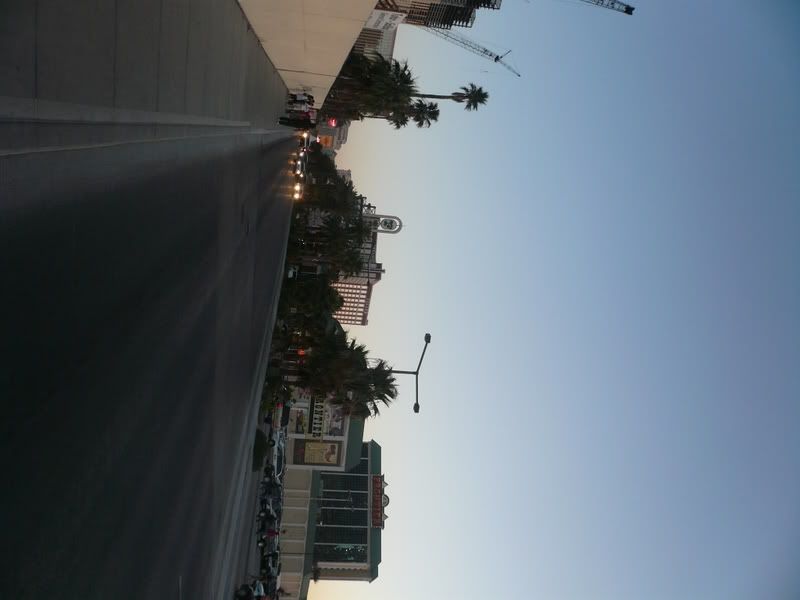 we stayed at circus circus, which is towards one end of the strip. hence traffic is not so congested. plus rooms are cheaper. and we could afford a 3 star hotel with 2 queen size beds. very very comfy.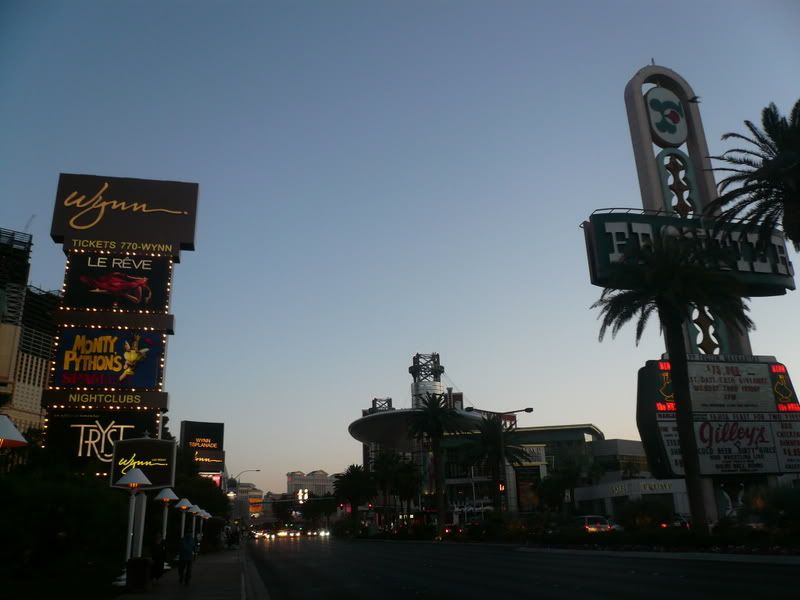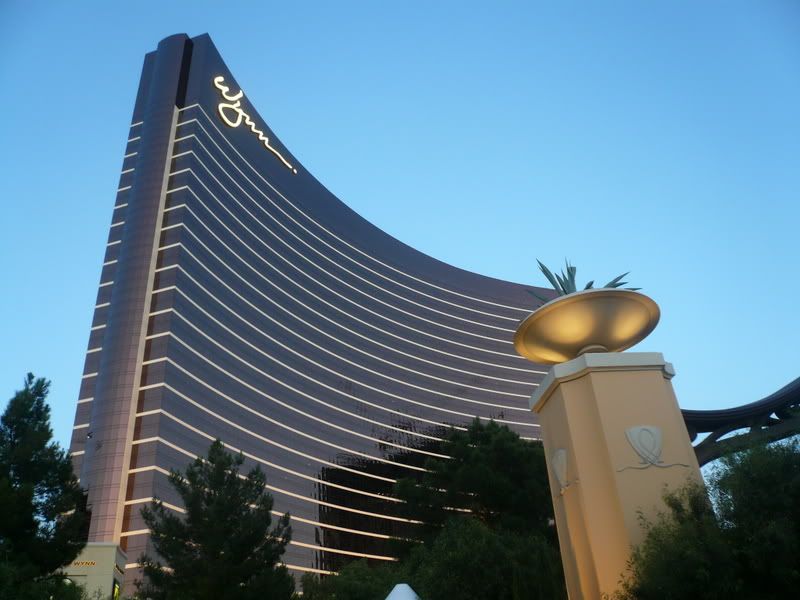 new kid on the block. or shall we say new kid on the strip. the latest addition to the trip is called "wynn". the last name of the guy who built it. it's really a beautiful hotel. i don't usually use the word beautiful for buildings. but it is really beautiful.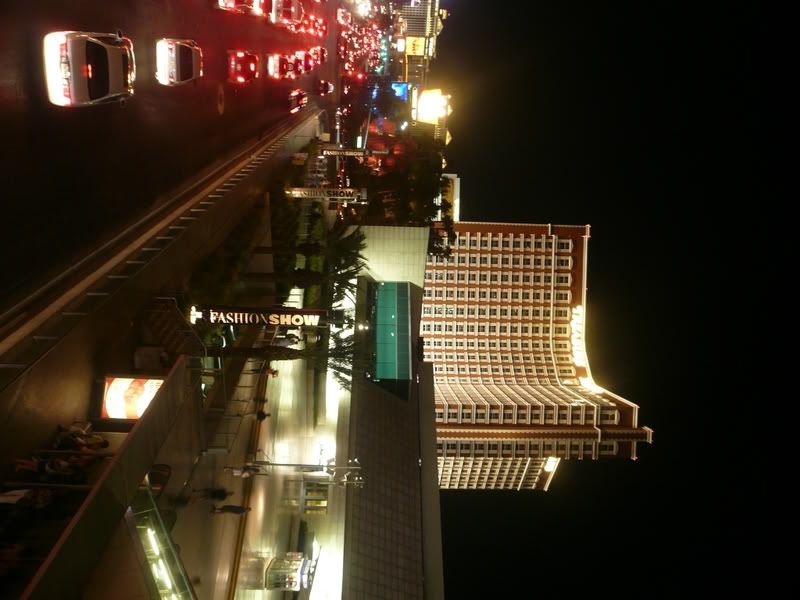 the night scene. everything is lighted up. it's really what you see on tv. all the bright lights and neon signs. blatant advertisement for s*ex and all. it is truly a city of sin. and i don't know why, the road is always jammed at night.
the next day we woke up late to recover from the semi-hectic travelling at new york, and we had buffet lunch at our hotel, which was cheap but not very good. but with food, we are always contented. so to work it off we decided to walk and explore the strip. BAD IDEA. the sun is SO hot (about 35 degrees C) and it's SO dry (about 8% humidity) i nearly wanted to faint. i've never finished my bottle of hot SO fast before.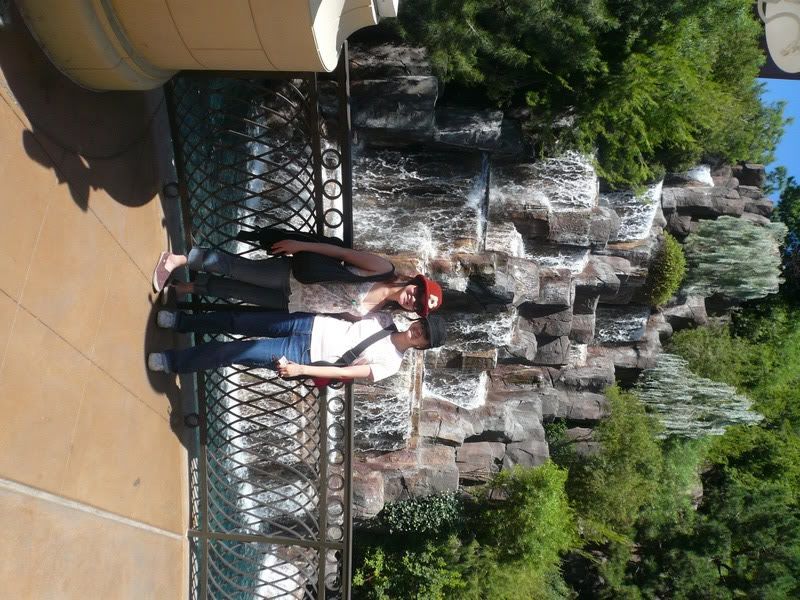 here at the man-made waterfalls of wynn. don't be fooled by the smiles. it was HOT.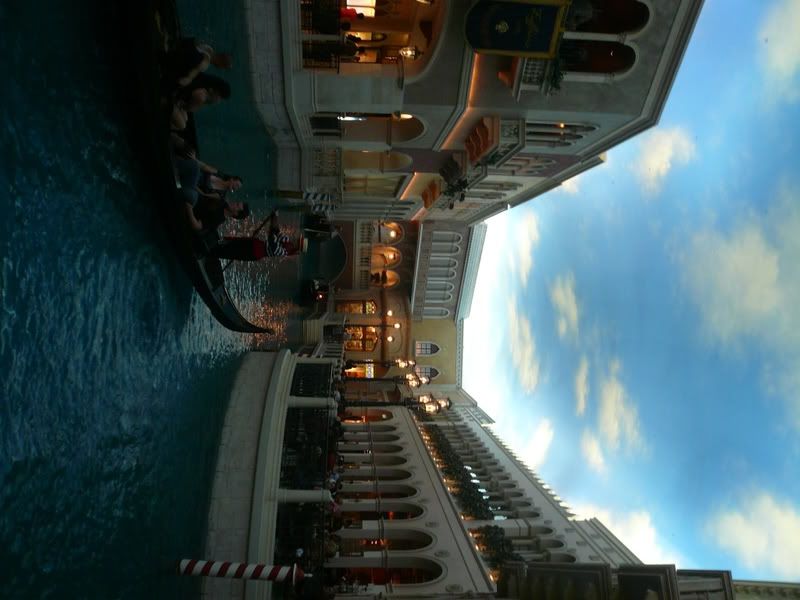 so we were always more than willing to walk into the hotels for some air-con. so typical singaporean. after wynn, the next hotel we explored was the venetian. here you can ride gondolas in the hotel's little river. very nice, but totally artificial.
ok. got many many more photos. but now is time for the new episode of grey's anatomy!
argh. school. presentations. research papers.
focus on the Lord!