here are the pictures from my day trip to
snoqualmie pass
. the sights were so beautiful. just mountains and mountains as far as the eye can see. and white dotted with green, everywhere. cos the trees are the coniferous evergreen trees. it was beautiful.
ok prepare for an avalanche of photos. excuse me if i didn't frame the photos properly. it was too cold to take a proper photo when your hands are in desperate need for the thick thinsulate gloves.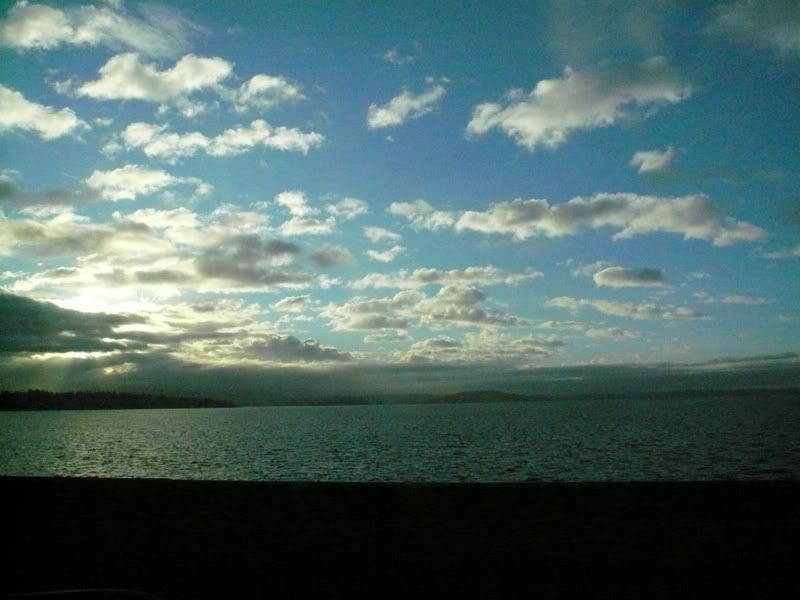 dan (gerri's husband) came bright and early in the morning at 8am to pick us up from our house. so nice. =) on the way to their house, we crossed
lake washington
and it was beautiful!! the sun was rising over the lake and we were heading southeast. so i took this at the last possible minute, any further i'd have missed it. what a beautiful morning.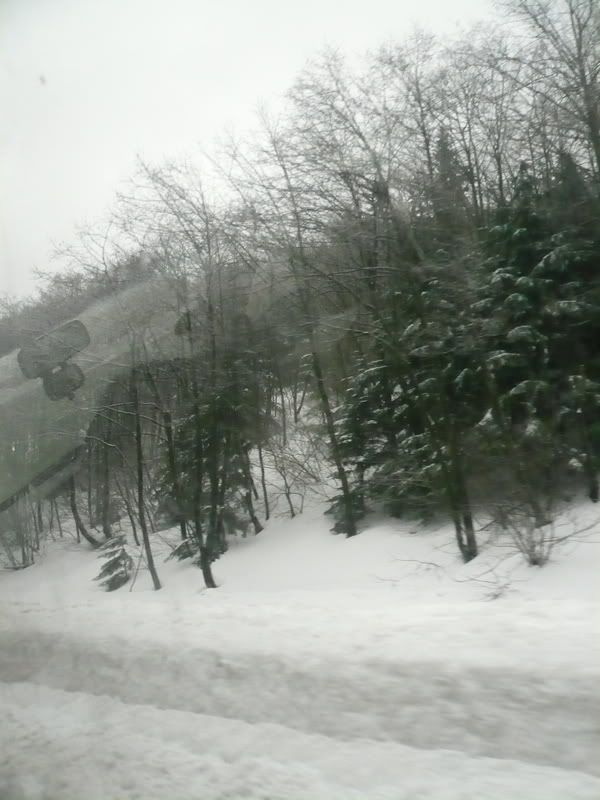 pardon the reflection. this was on the way to snoqualmie pass. up and mountain on the freeway, it was all white. it's so white that the photo looks like a black&white photo now.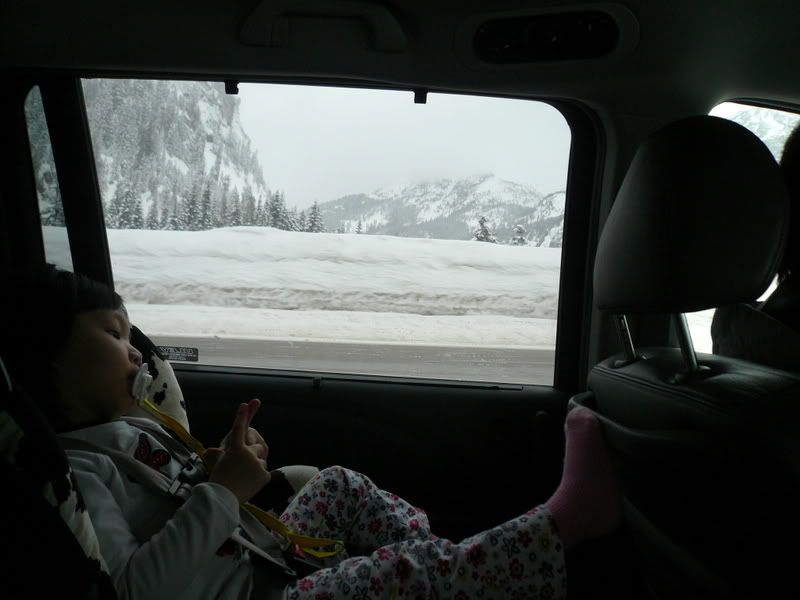 that's randy! gerri's younger daughter. sitting in her child seat playing with her fingers. the 2 children are really funny. here she is oblivious to the beautiful sights around her, either too young to appreciate, or it has become a common sight for her. for us, i was so mesmerized.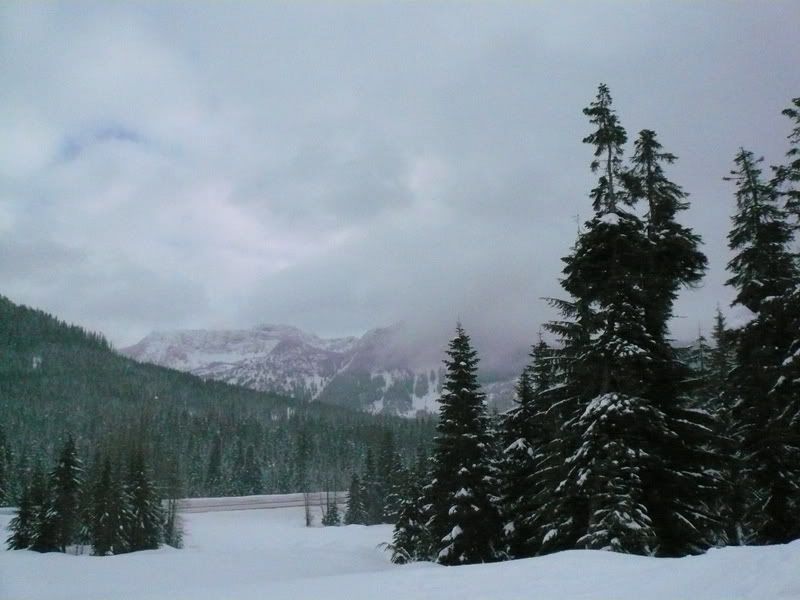 many more mountain photos up ahead. see all the christmas trees? i was just soaking in the view and it felt like christmas. =) with the
snow and the pine trees.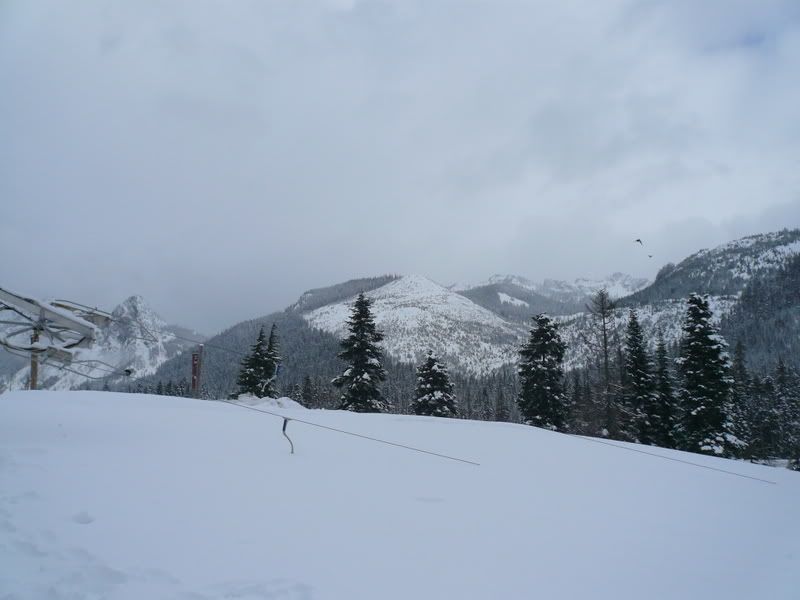 snow and mountains. snow and mountains.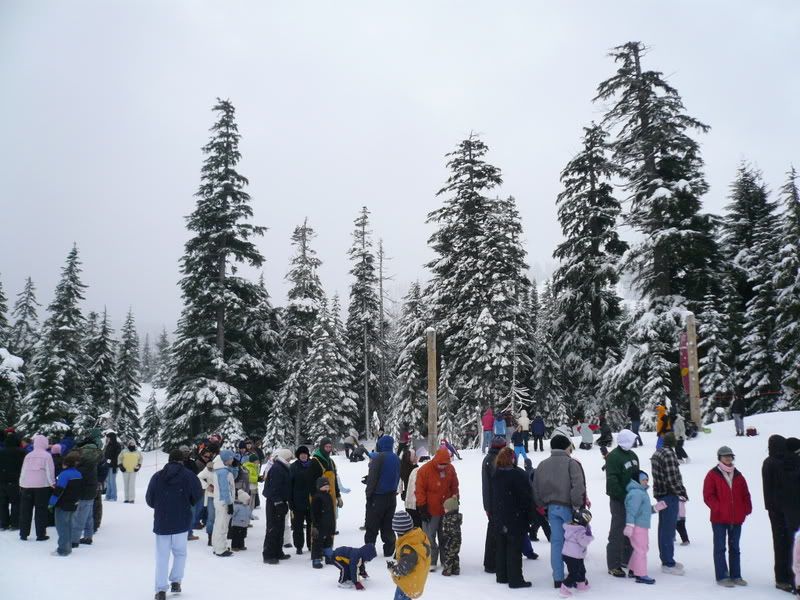 wondering why is there a queue on the mountain? we were queuing up for tubing tickets. so thankful we managed to get tickets. it was a saturday. hence very crowded.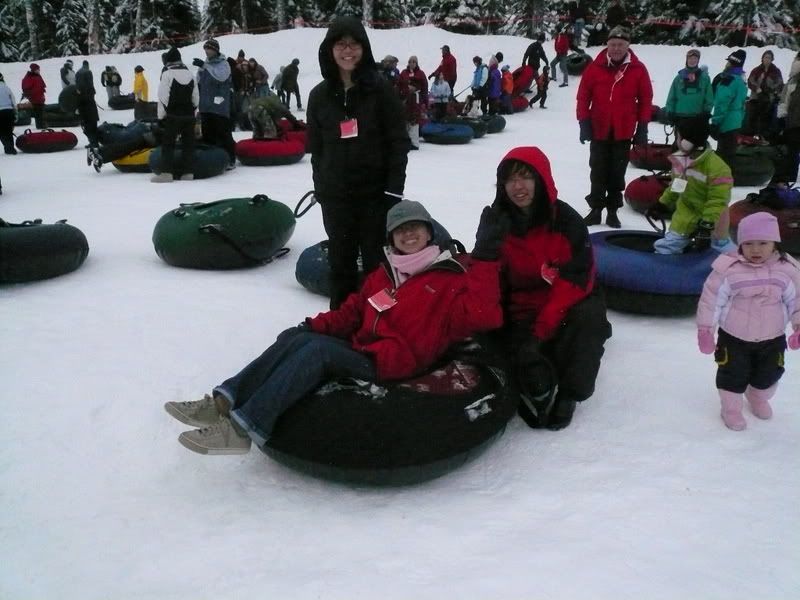 (the little pink girl at the side is randy! she appears in a lot of our photos in a corner 'cos gerri was taking care of her and helping is take photos.) my tubing companions linda (sitting on the float) and jieying.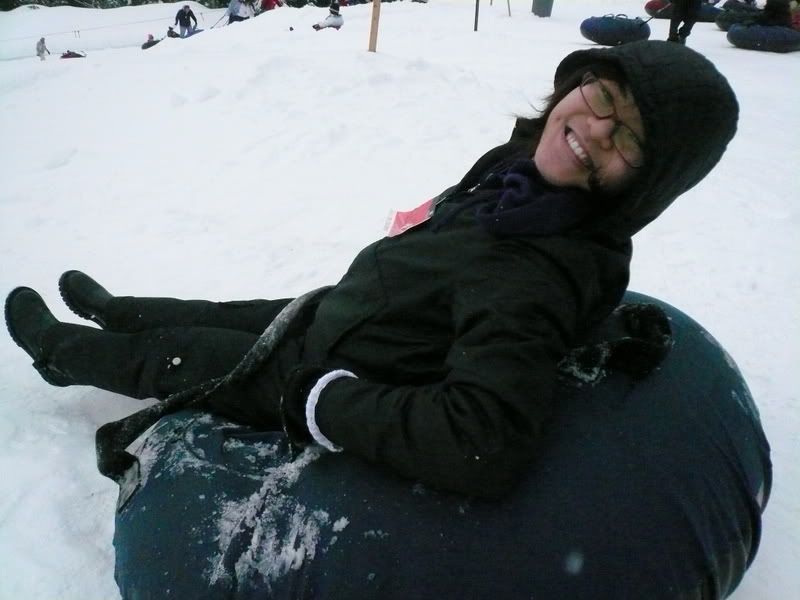 this is what
tubing
is all about. step 1: you sit in a rubber tyre-like float. my first time down the slope. don't be fooled by the smile. i was quite terrified.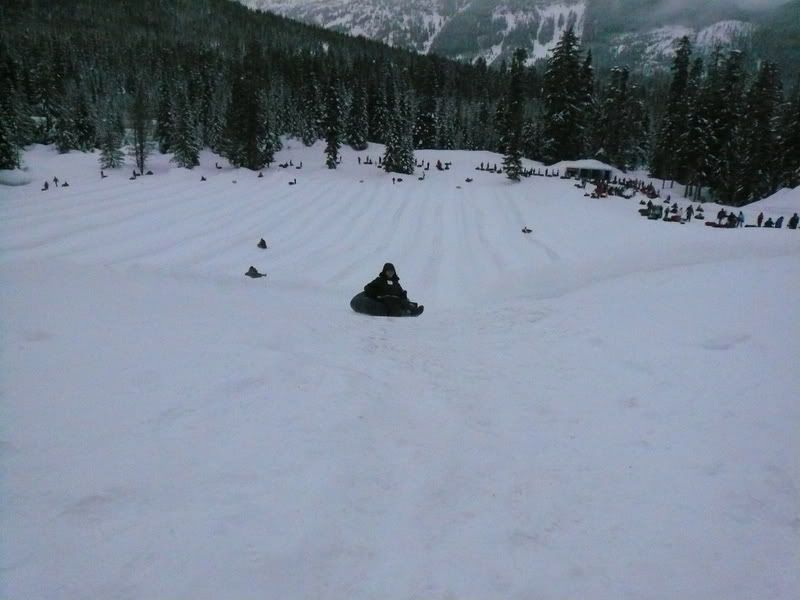 step 2: and off you go, down the slope! and why am i facing the camera, 'cos i went backwards down. on my first time. it was scary. but i looked up as i went down the slope and was immediately captivated by the surrounding view of the mountain range! so pretty! then all the nerves disappeared. and as i descended, the wind blew my hood off and my hair became SO messy. and as i reached the end, i stepped out of my float to find dan fliming my every move. ohmygoodnessss my hairr!!! i immediately duck behind jieying. haha. unglam moment.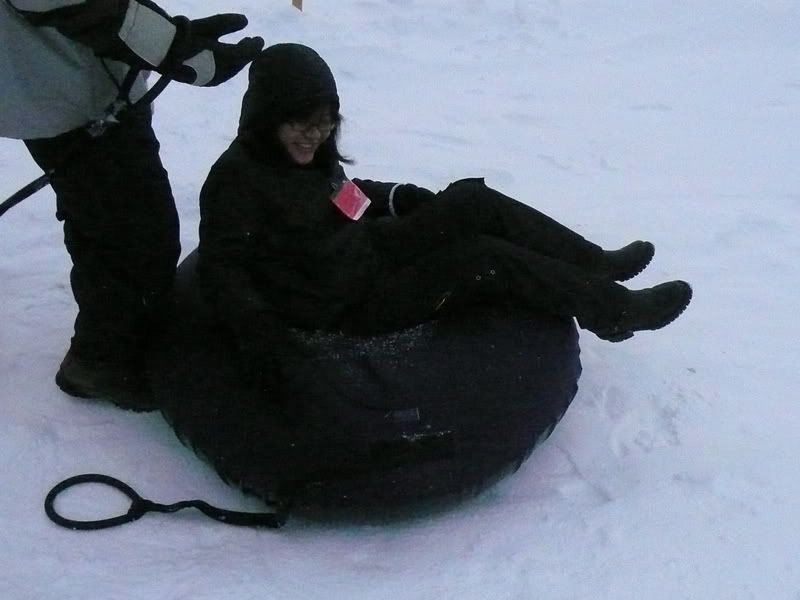 my 2nd time. dan giving me a push down the slope.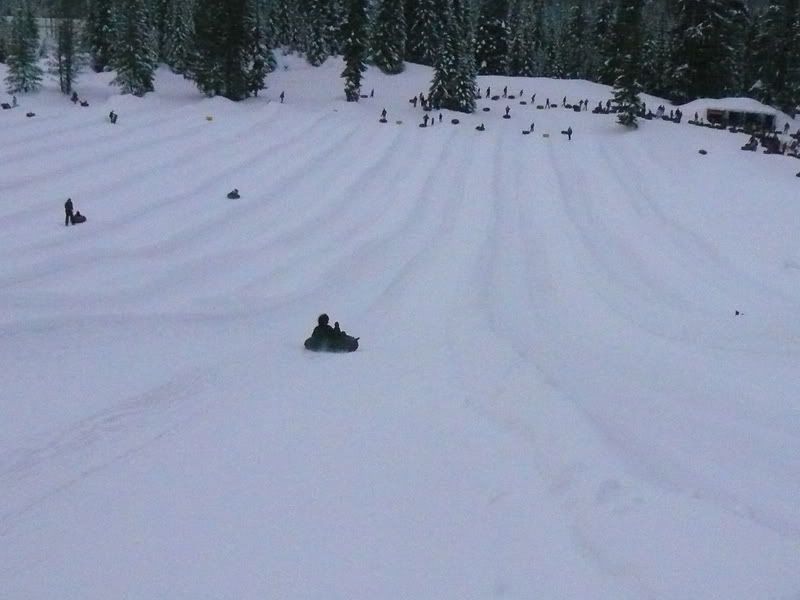 and here i go again! this time the right orientation. different view, but very nice also!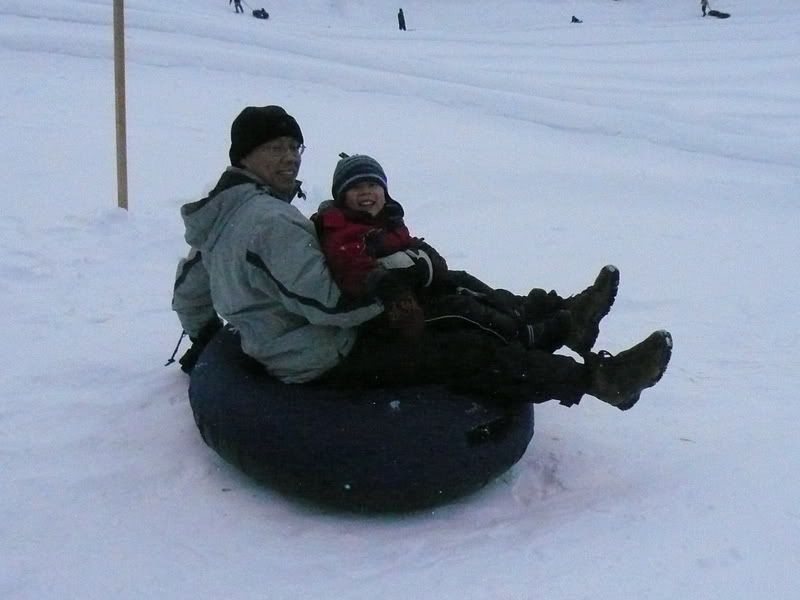 this is dan and his older son, xander. xander is a pro at tubing and sledding. we all (including gerri) get our courage from him. haha.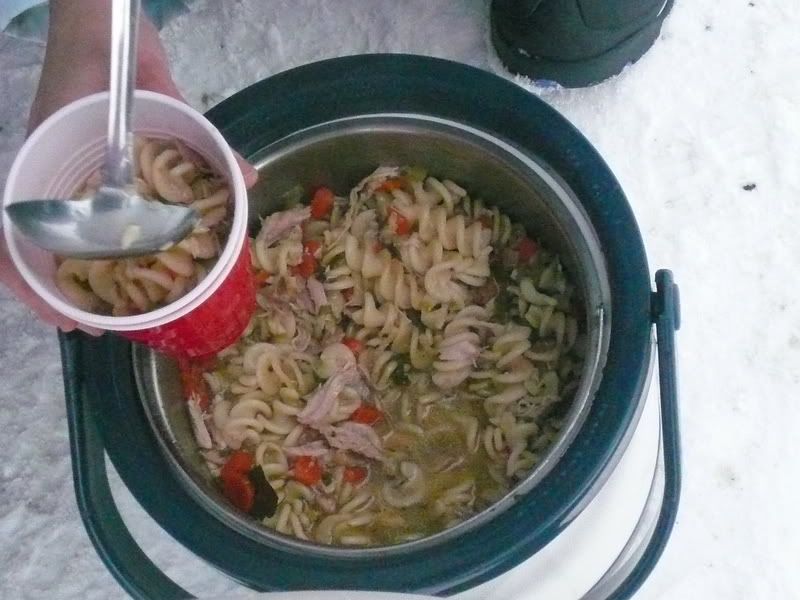 after 2 hours of tubing we went back to the car to have lunch! and gerri prepared
chicken soup with macaroni
, kept hot in a rice cooker. =) it was very very nice to eat something so hot and home-made and delicious on a cold day. she also brought along 12 muffins, hot water with milo and coffee 3-in-1 packets, apples and we brought sandwhiches. she was very prepared and very nice. =) =)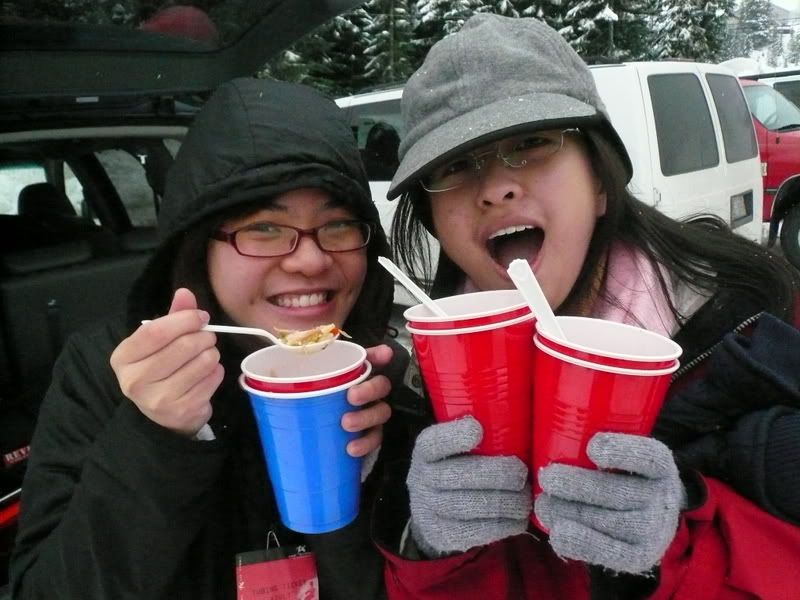 linda and i, enjoying our chicken soup. =) cheers. thank you gerri!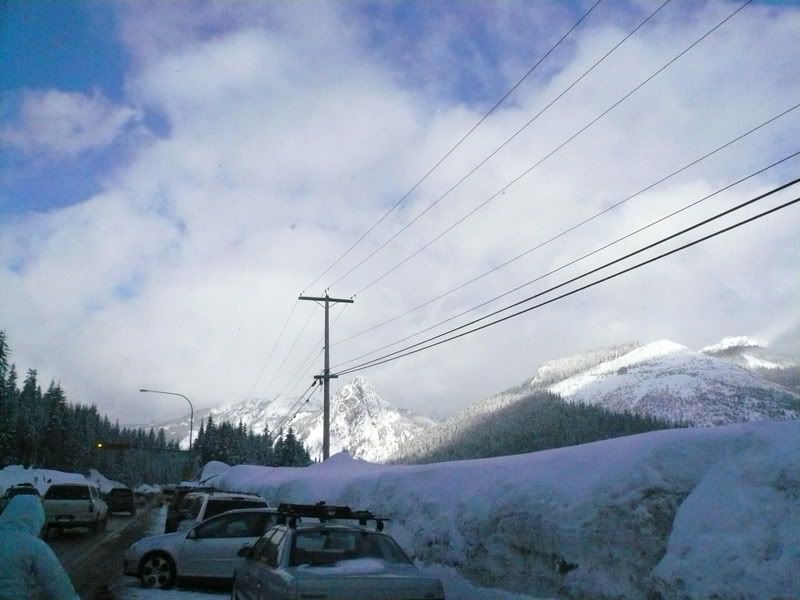 we walked over to the skiing/snowboarding slopes to see how our friends were doing on the slopes. the sun shines on the mountains.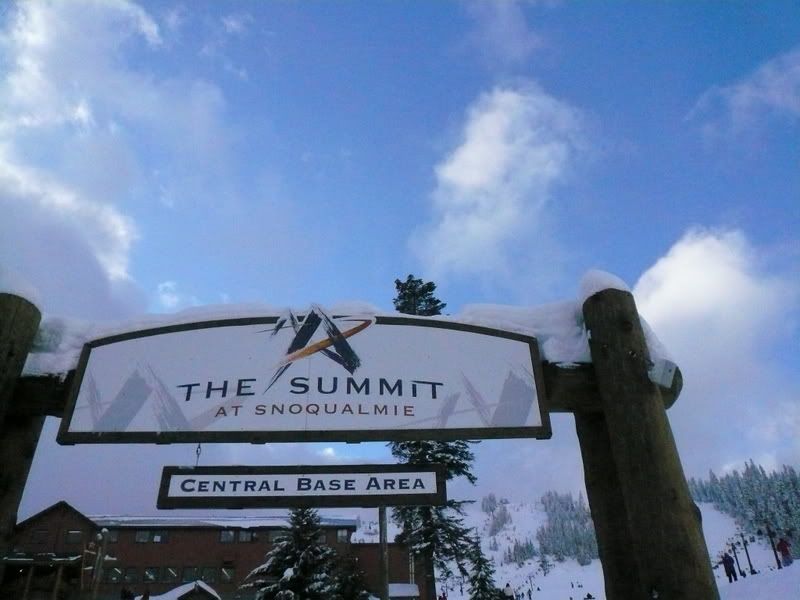 and the whole place is called the summit at snoqualmie. we were at the tubing center, while the central base area has 3 chair lifts and 4 slopes of different difficulties.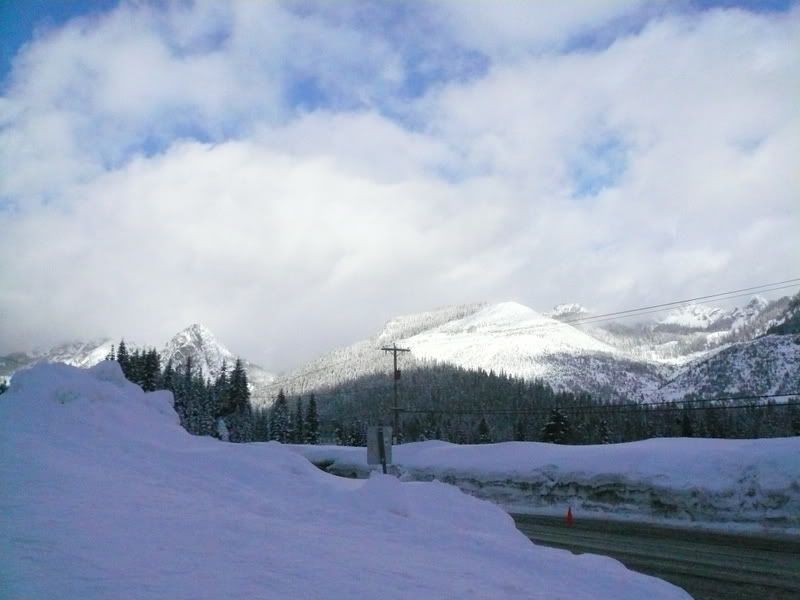 snow and mountain. snow and mountain.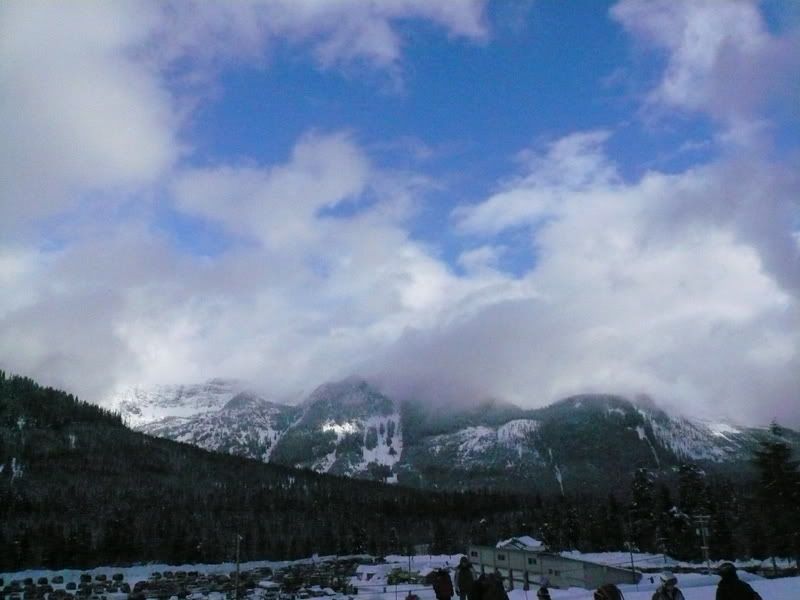 i was surprised at the weather up here. i thought it will be all gloomy since the precipitation in this region is really high and it was really cold. but the sun was out. it did hail quite a bit while we were tubing.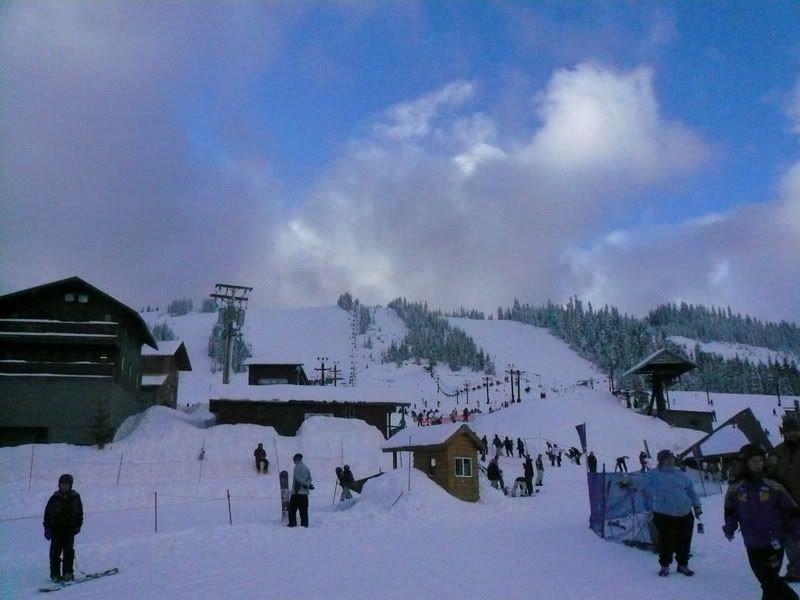 the ski slopes. all with names. and the difficulty levels.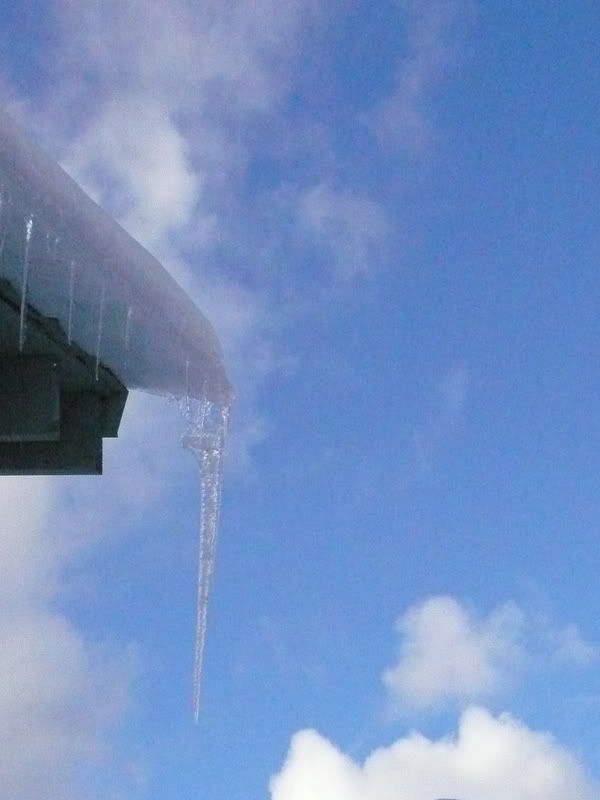 beautiful
ice popsicles
. xander loves to crouch on the floor and look for such popsicles that form underneath their car, so cute. =)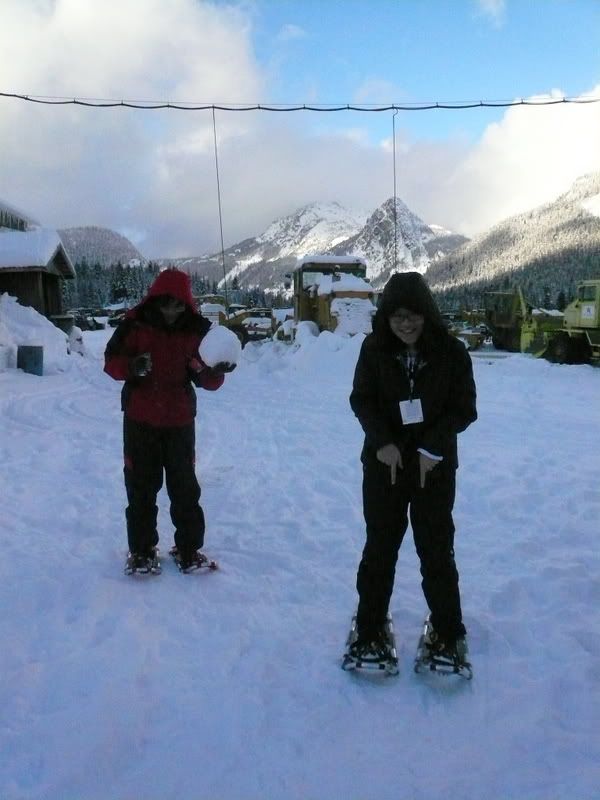 snowshoeing
! we tried dan's and gerri's snowshoes cos we found this patch of snow that was really deep, like a few cm above the ankle. so with the snowshoes, we wouldn't sink! i felt like i was wearing a badminton racket.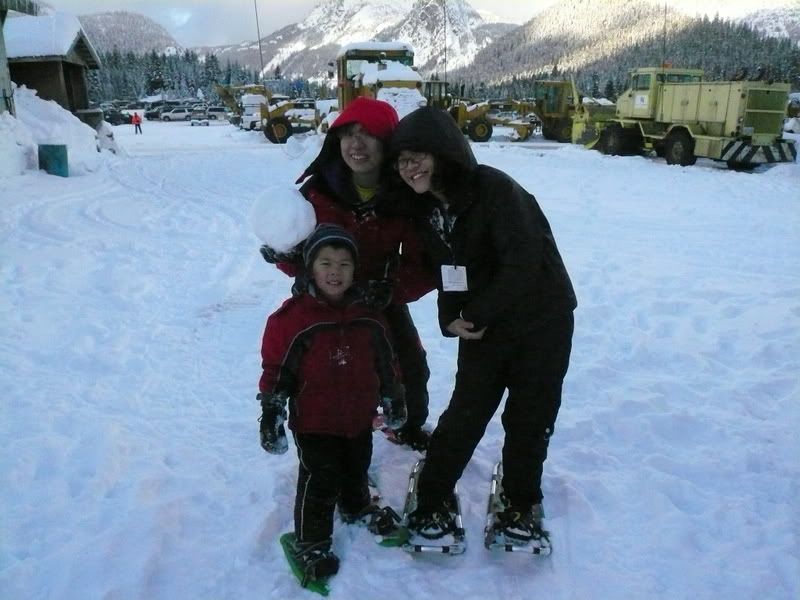 xander has his own snowshoes too!!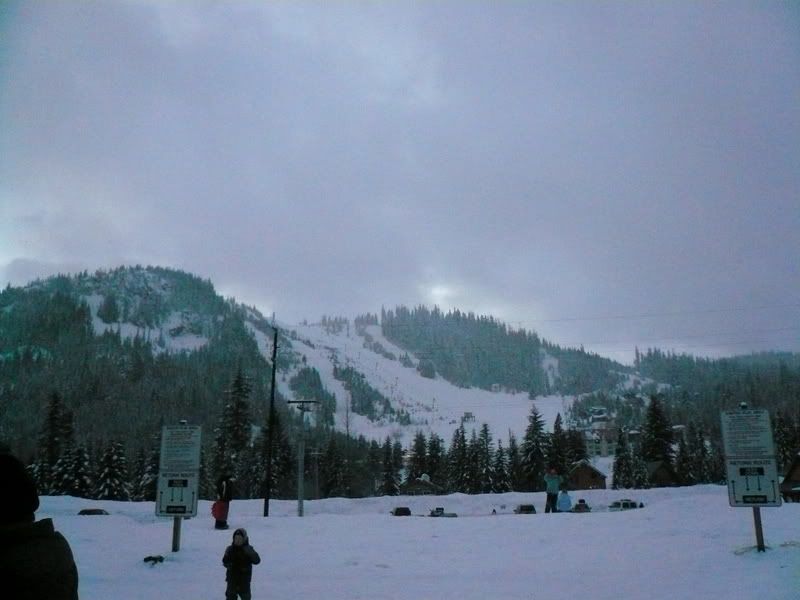 this photo was taken when we went to this place nearby called
sno-park
. its a
sledding
place, where you slide down a slope using a sled instead of the float in tubing. this was really fun too! and exciting 'cos there are no proper lanes for sliding. so you'll need to siam people as they come sliding down your direction and run for your life. =) haha. and we could race one another down the slope.
and we played will night fell. everyone had a go at it, including gerri and dan. xander is the expert once again.
the variety of sleds that gerri's family has. we tried all, and i even "bellied down" the very last time. so instead of going down sitting on the sled, i laid down and my tummy was flat on the sled. it was quite exhilirating and not as scary as i thought. haha.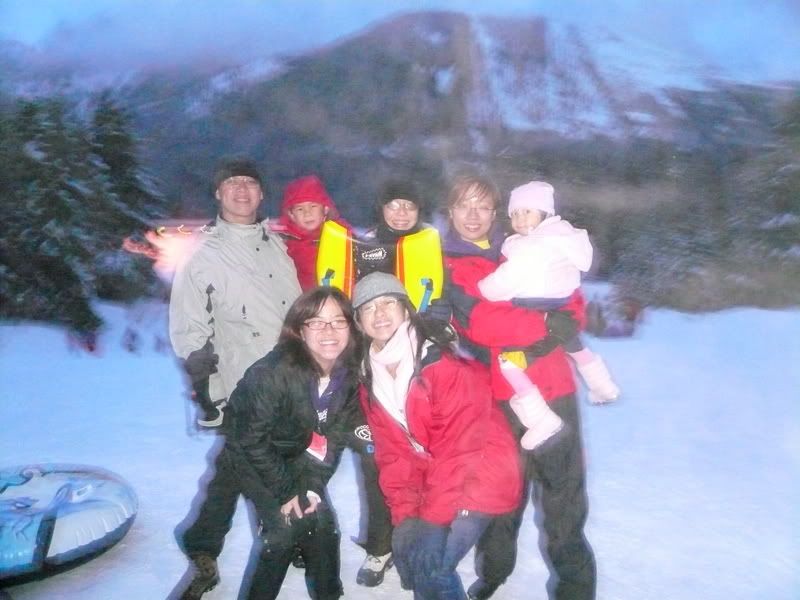 blurry picture of all of us. bad photographer. back row from left: dan, xander, gerri, jieying, randy (miranda is her name). front row: me and linda.
and to conclude our day, we all packed into the car and drove back to U-district. on the way back we were snacking in the car with tidbits, "green fingers", muffins with the 2 kids and i became the tidbit-dispensing machine for the kids. 'cos they weren't supposed to hold the packet and eat the whole thing. so they would go "more please", "more please", "more please". so cute. =) we had dinner at a korean restaurant and it was not bad! quite cheap also.
thank you gerri and dan for the day out. =)
ok got midterms to study for. aaahhh. can't wait for the weekend to come.