here we continue. on the ferryboat we arrived on bainbridge island 30 minutes away. lots of people who work in seattle live here. so they commute by ferry everyday.
bainbridge island is your typical idyllic island-small town. it's small, quiet, charming and amazingly beautiful.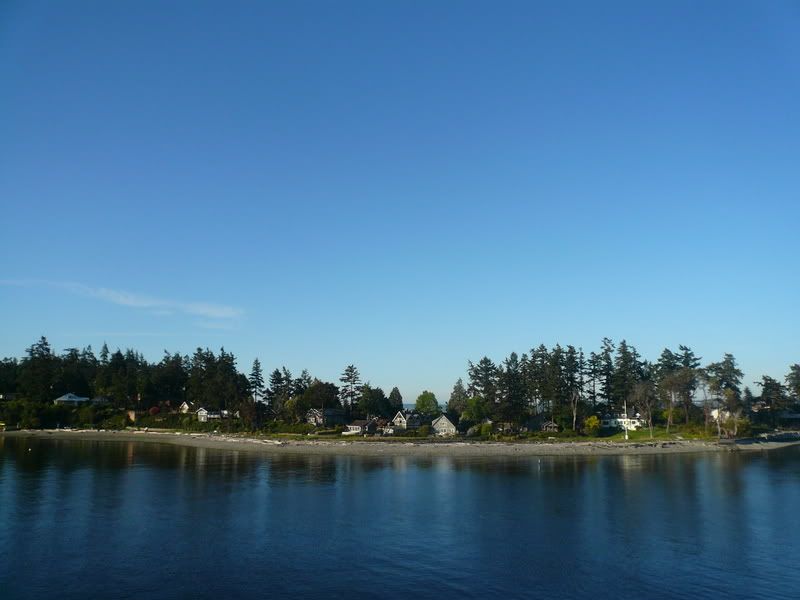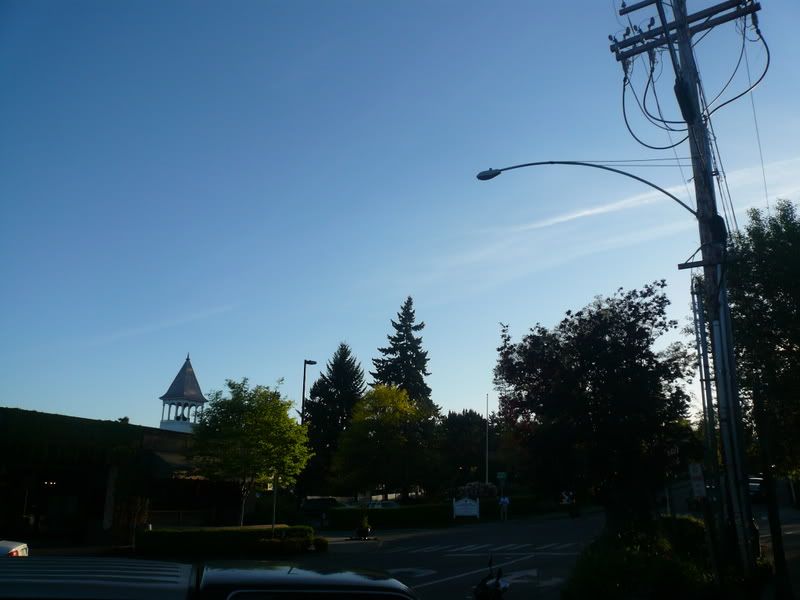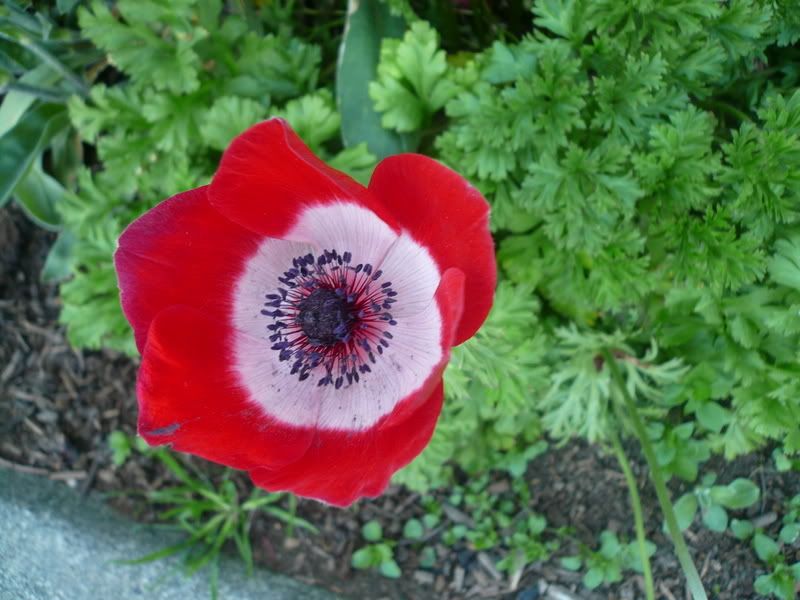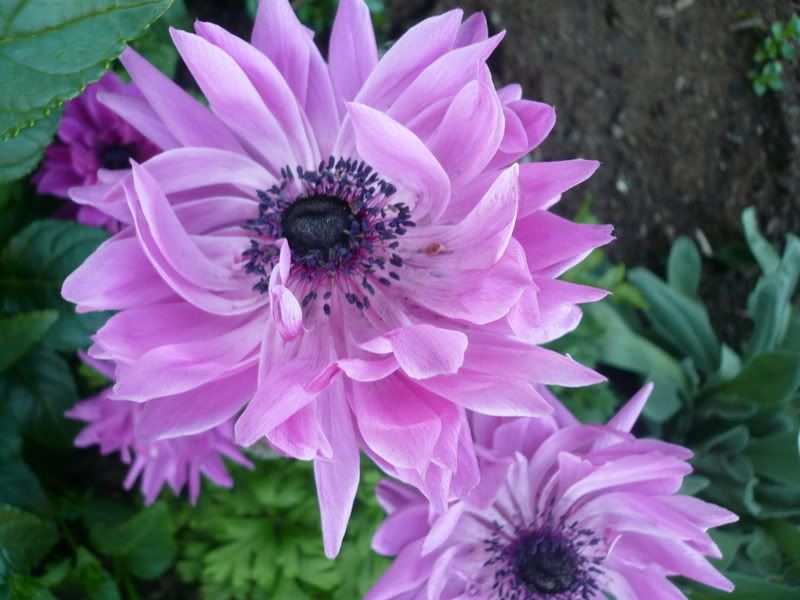 the beautiful flowers blooming.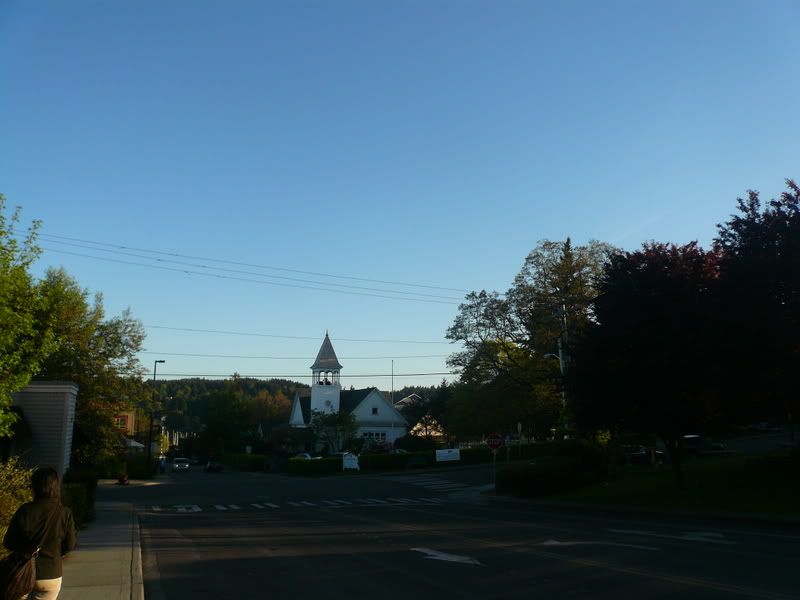 jiejie in a corner.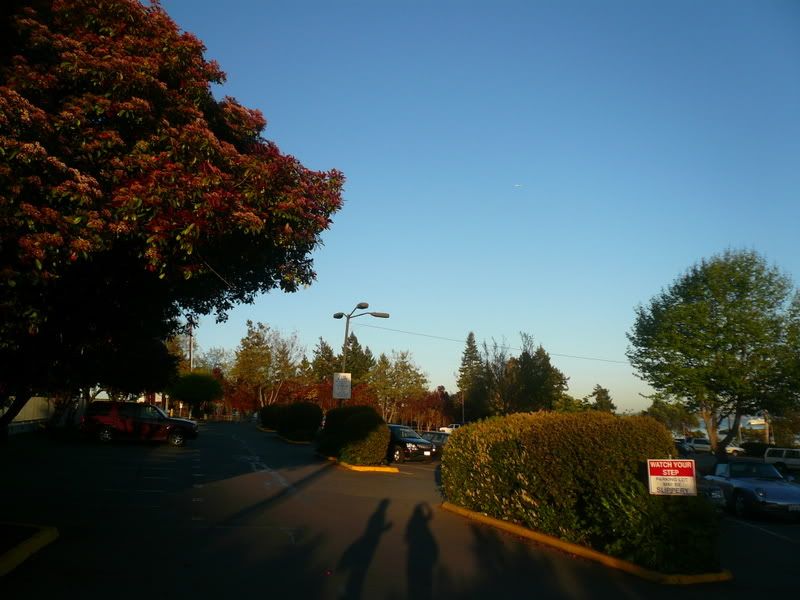 the sun sets and the shadow is cast.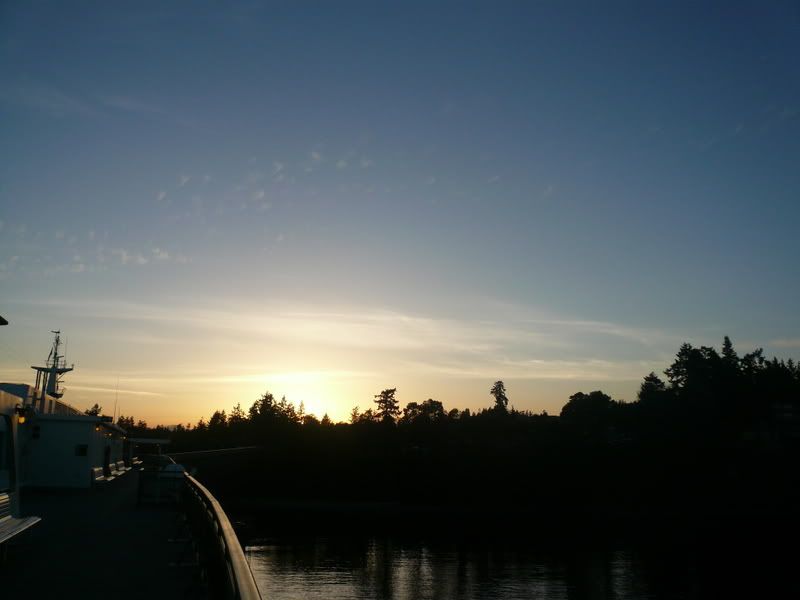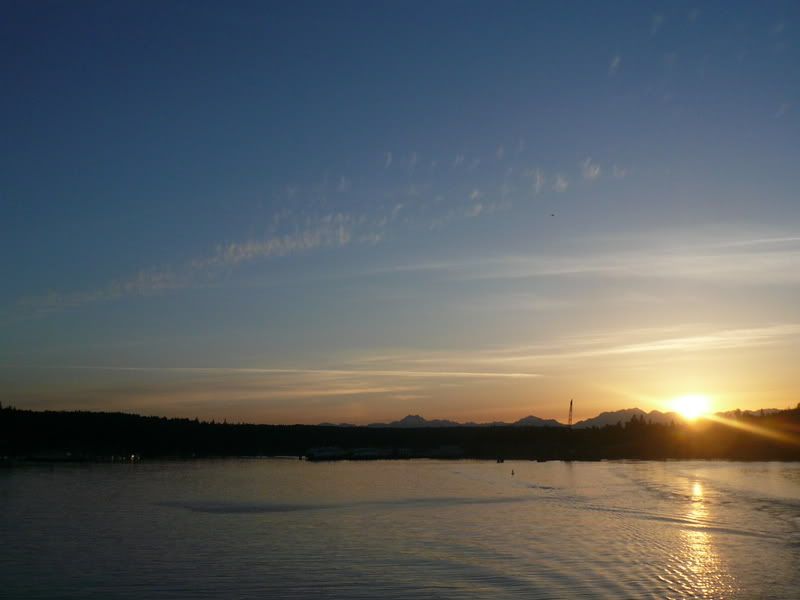 on the way back to seattle. it was already 8pm and the sun begins to set.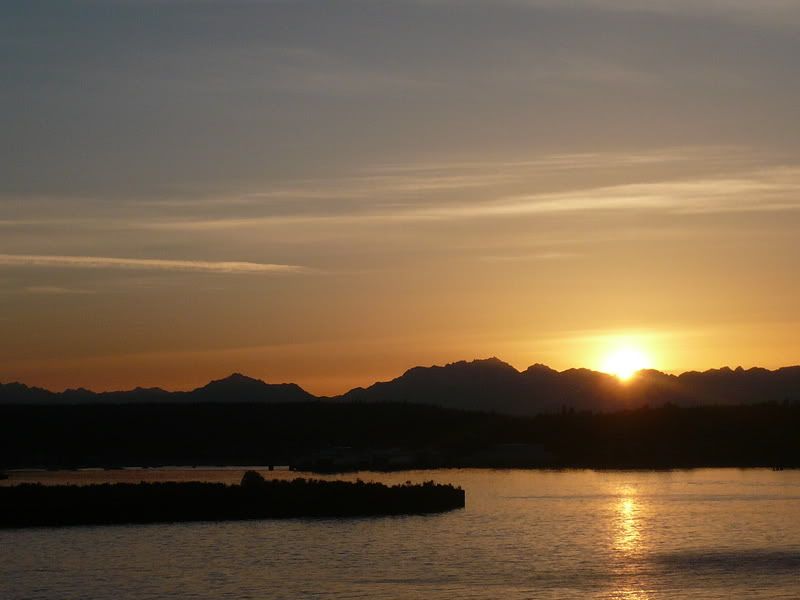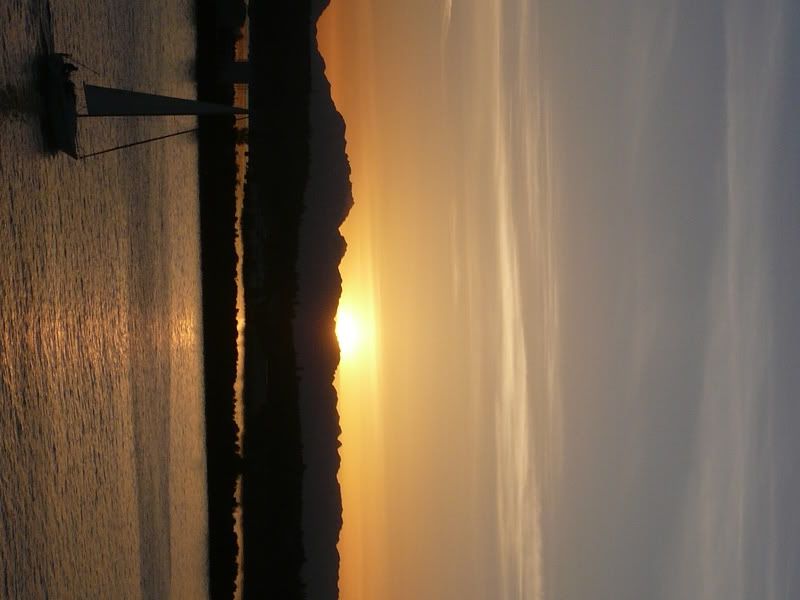 one of my favorite pictures. i remember this funny scene where all 3 of us saw the sail boat coming by and we were like "quick quick! take the boat and the sunset!!"
the fluffy light pink mt. rainier.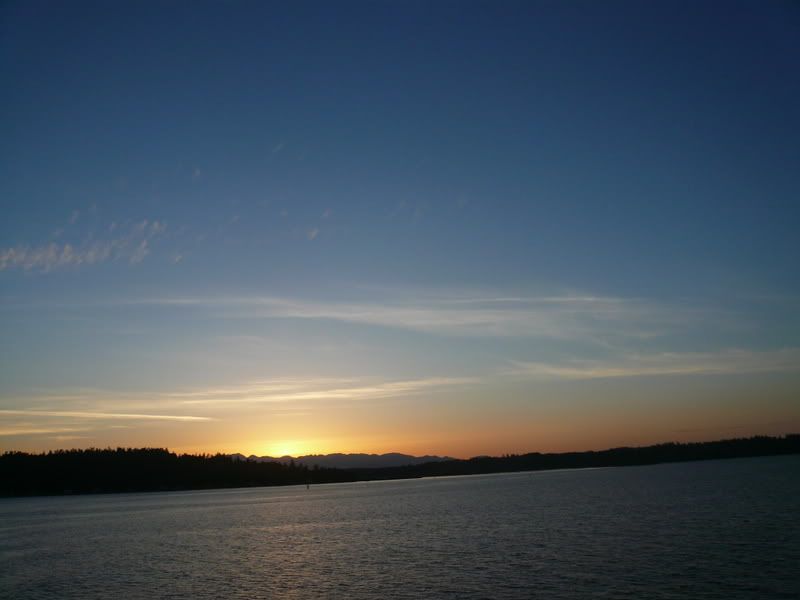 the sun slips beneath the mountains. ready to peer out in singapore. oh it's actually already out in sg!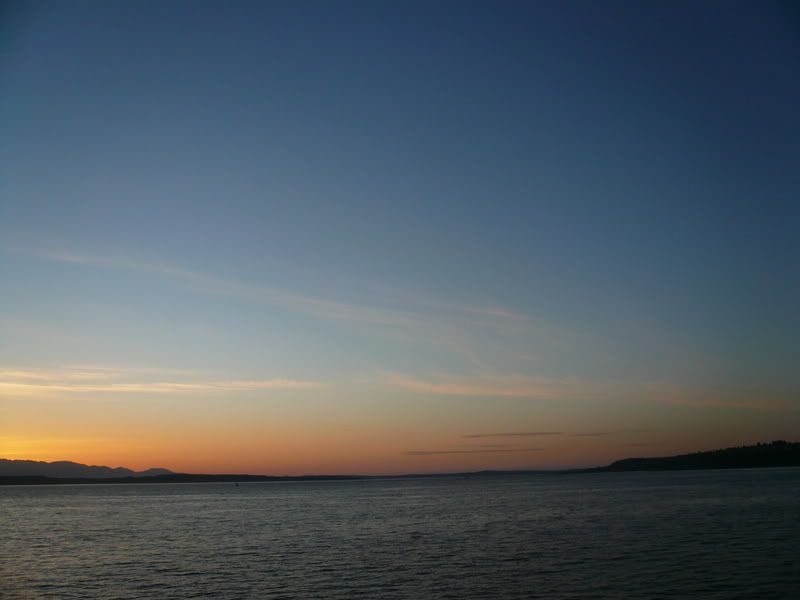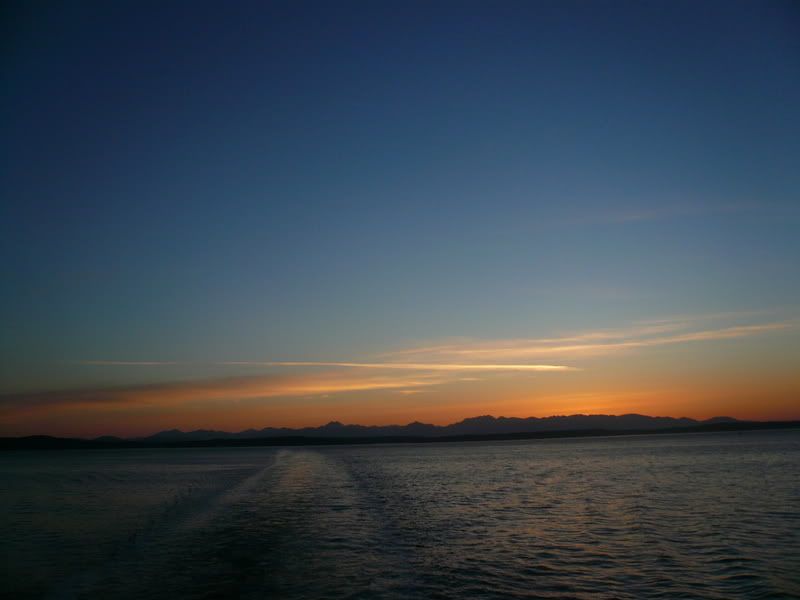 i like the trail that the boat leaves behind. it's just like the cloudy trail that the planes make in the sky. our footsteps in the sand. our past in the making.
hokay after that we hopped onto a cab and went to this nice brewery cum pub cum restaurant to eat seafood! it was yummy. =)
on wednesday i met the sisters after class to show them around my campus and yes my tiny miserable room. then took them onto the ave just a stone's throw away and my 2nd sis went mad. she loves it. all the vintage stuff and clothes and the university of washington sweaters.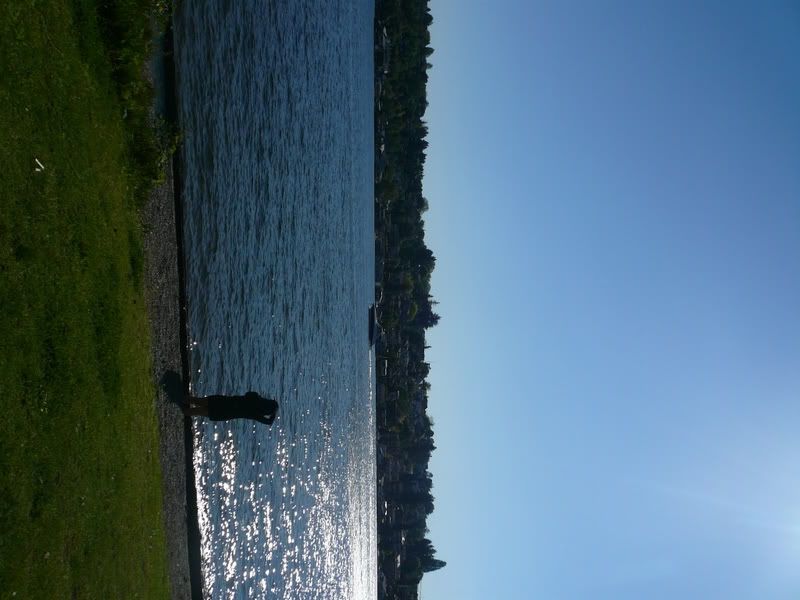 this is my 2nd sis taking off her boots and wading in the cold water of lake union.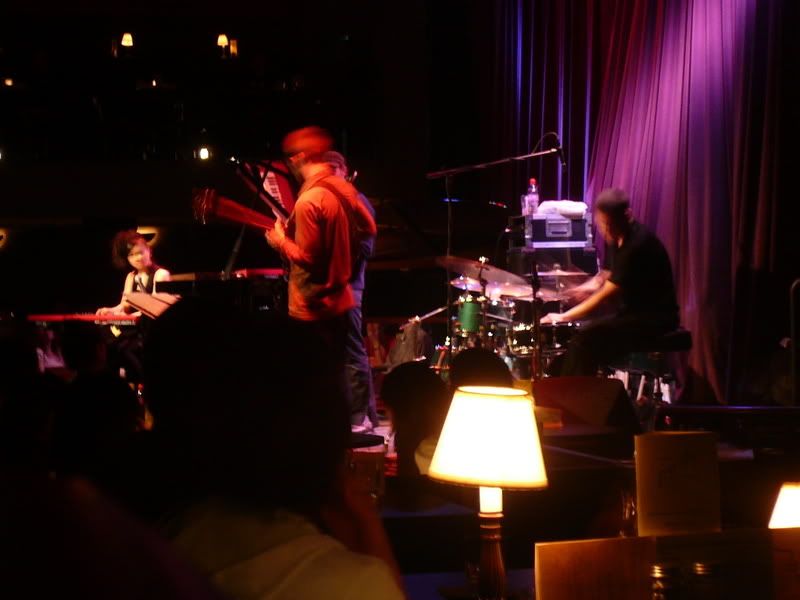 after walking around we headed downtown to catch hiromi, this unbelievable, girl-with-fastest-fingers, talented japanese girl who is so petite but packs SO much power in her piano playing. without score. and with a band. it was out of this world and i like her. i have a recording of her playing a jazzed version of "sakura" and the hairs on our hands stood. literally. she's the girl on the far left, behind the piano.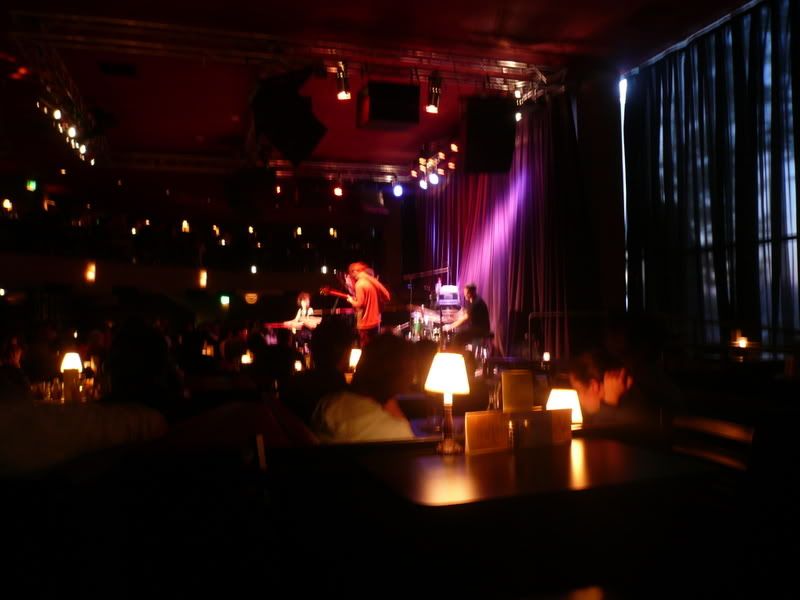 i shall steal the picture of us and hiromi from my sister's flickr. next time!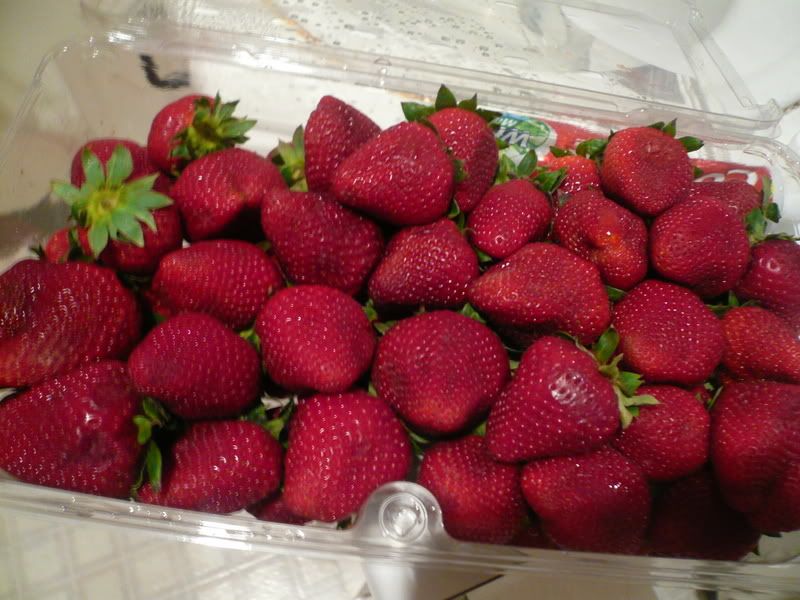 random: one huge box of strawberries make me happy. and i mean a HUGE box. not the usual punnets that you buy from NTUC.
ok now on thursday we went outlet shopping! and that's pretty much what we did. =)
then on friday we went to san juan islands to whale watch! it was fun and exciting and really memorable. i can fondly recall the days of watching free willy.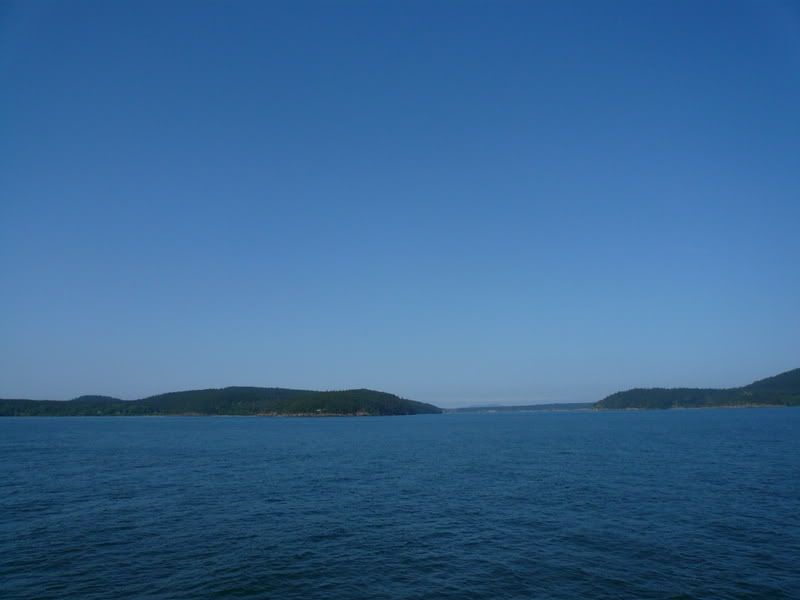 on the ferryboat from anacortes ferry terminal to san juan islands. it's an archipelago of islands and we're headed to friday harbor, which UW also has a research facility there. for marine biology/oceanography/geography studies etc. how cool is that.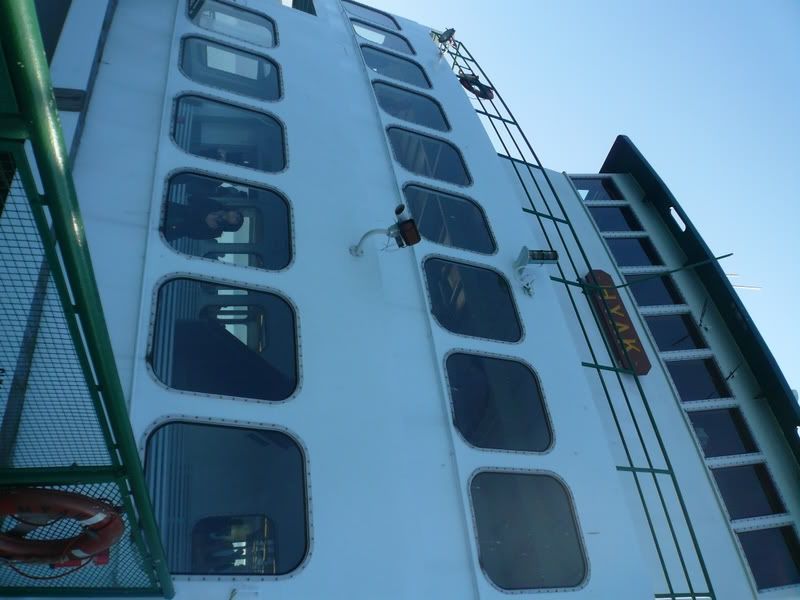 spot the sister/drama queen.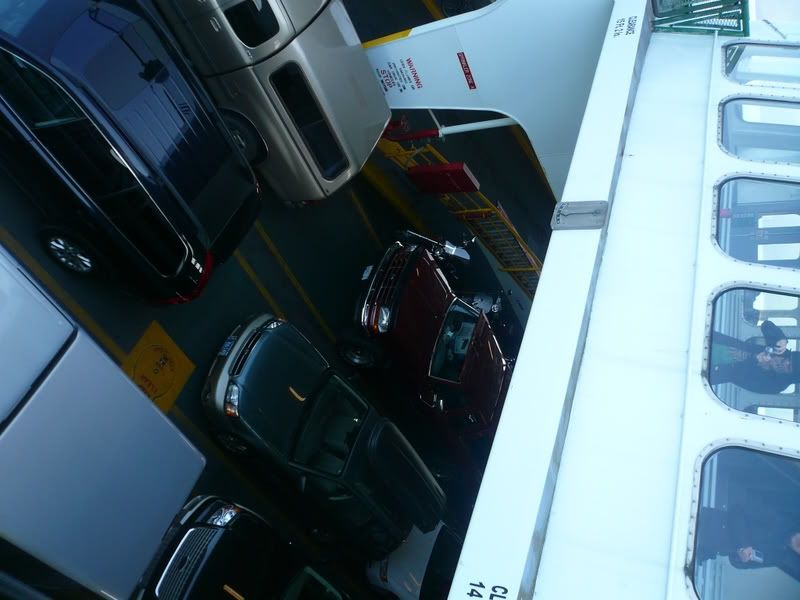 the cars are on the boat!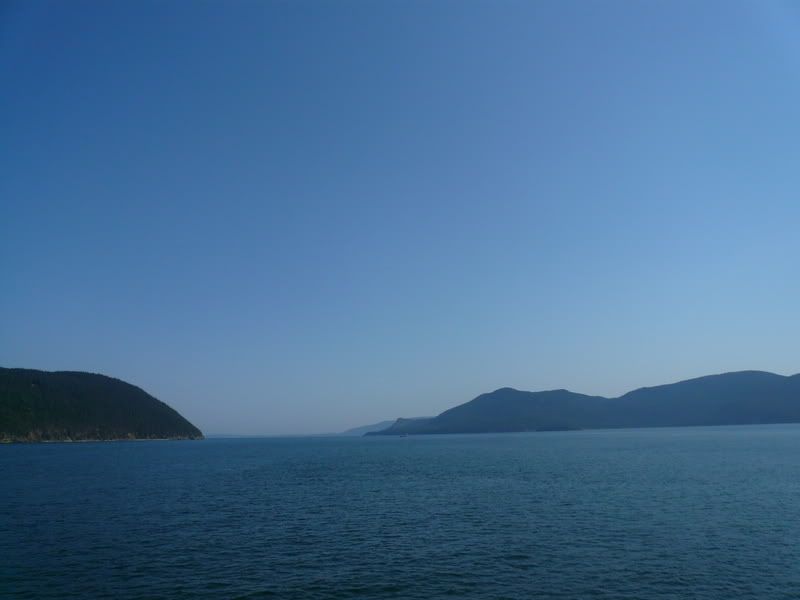 just islands and more islands. beautiful.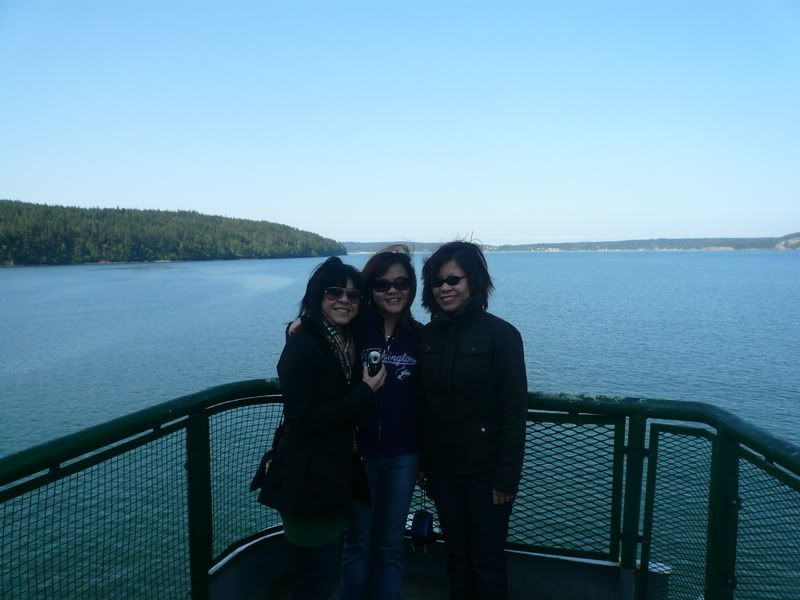 3 of us again. it was cold cos of the strong winds at the bow.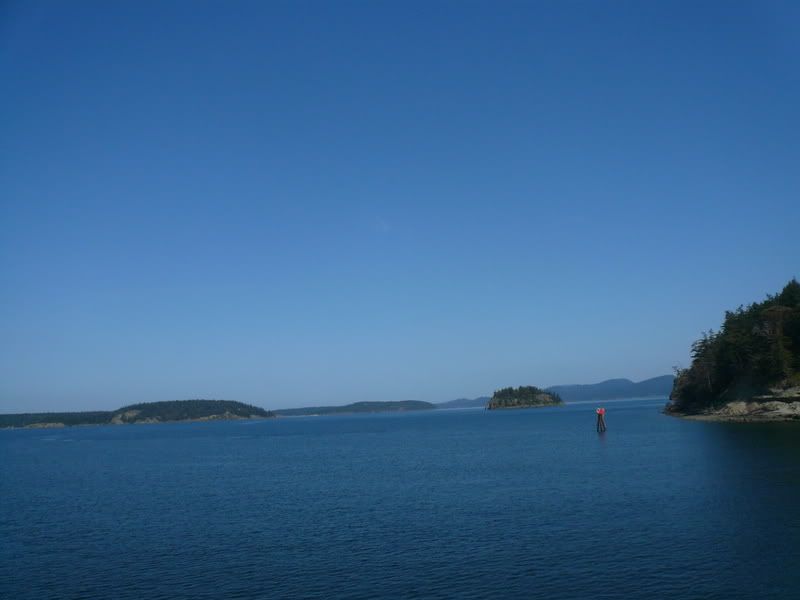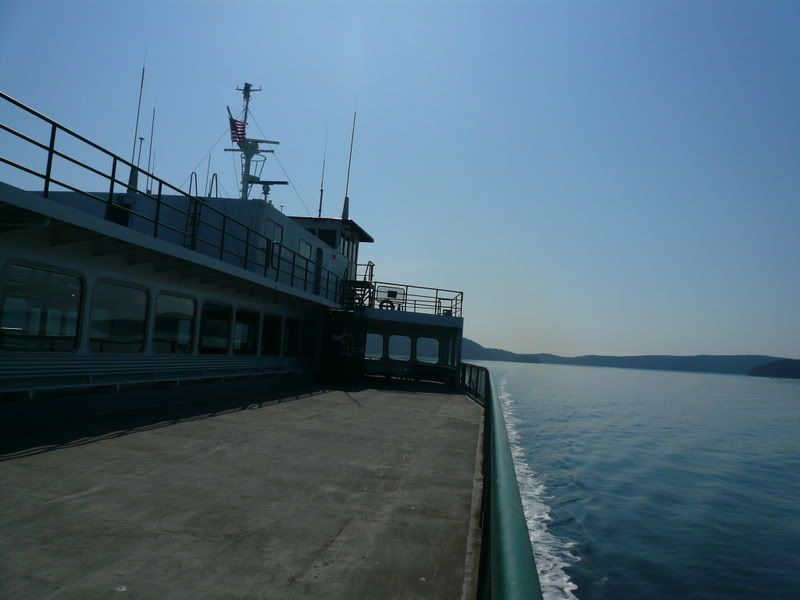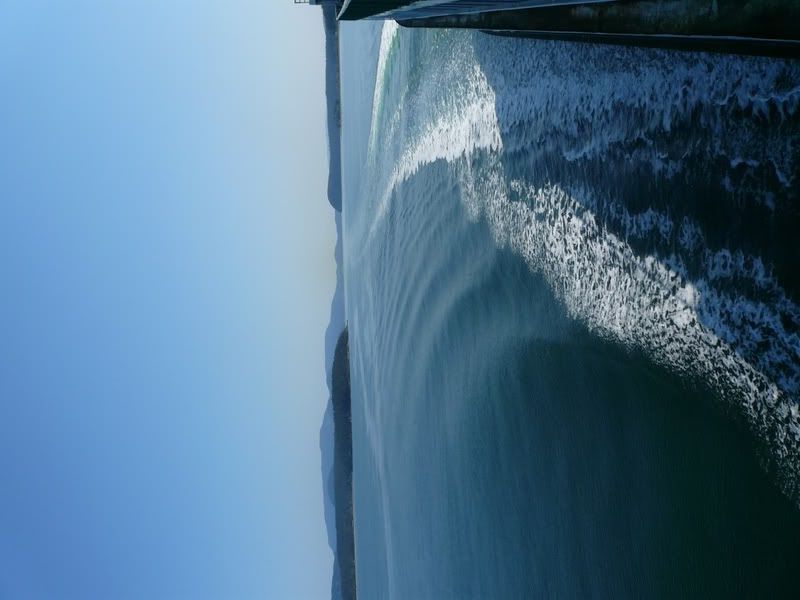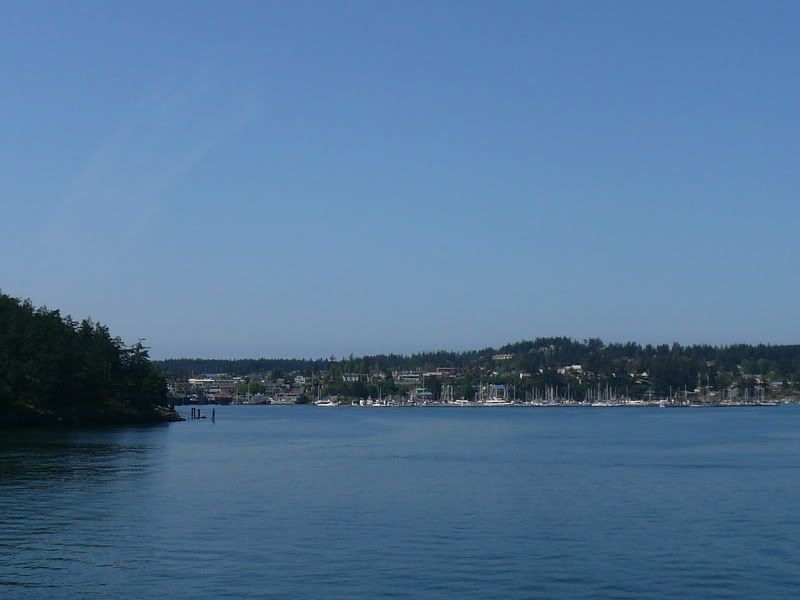 a peak of friday harbor as the ferryboat pulled into the harbor. small quiet town, but more bustling than bainbridge.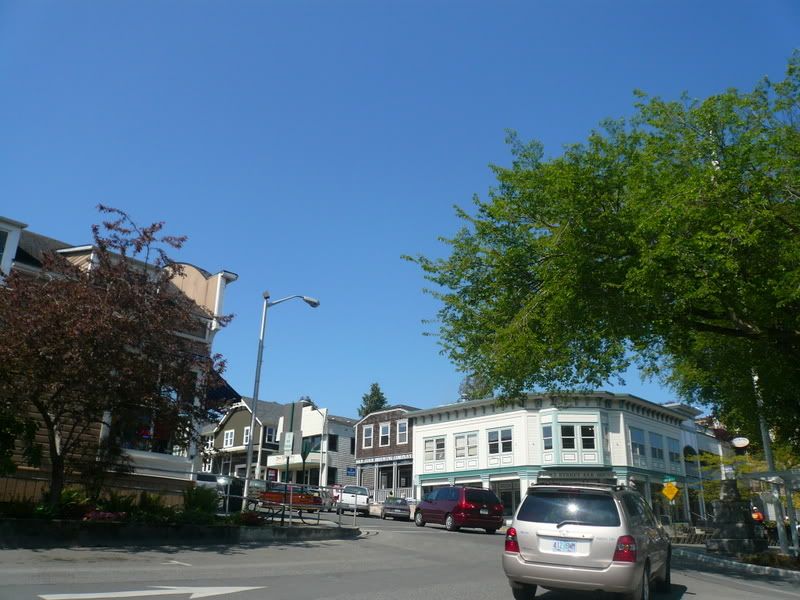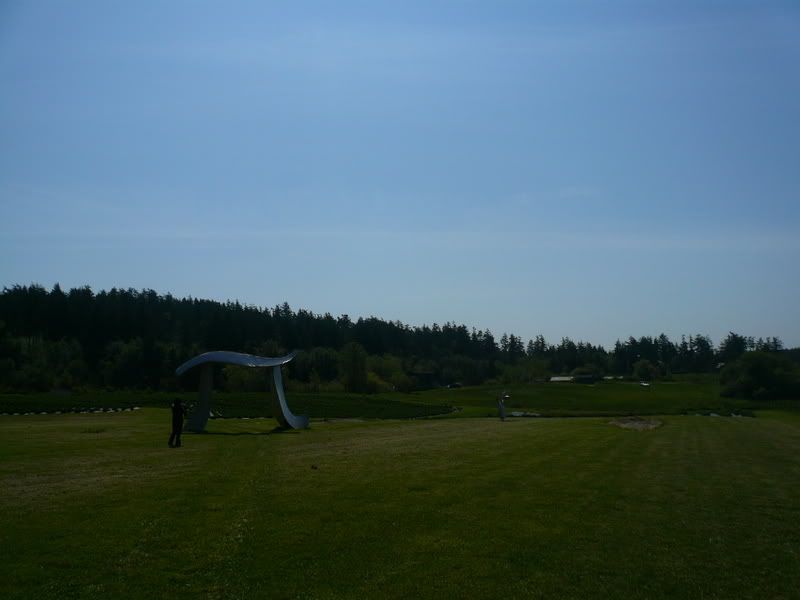 we visited a lavendar farm! complete with outdoor sculptures! =) very pretty. and just touching the lavendar leaves was enough to make my fingers smell of lavendar.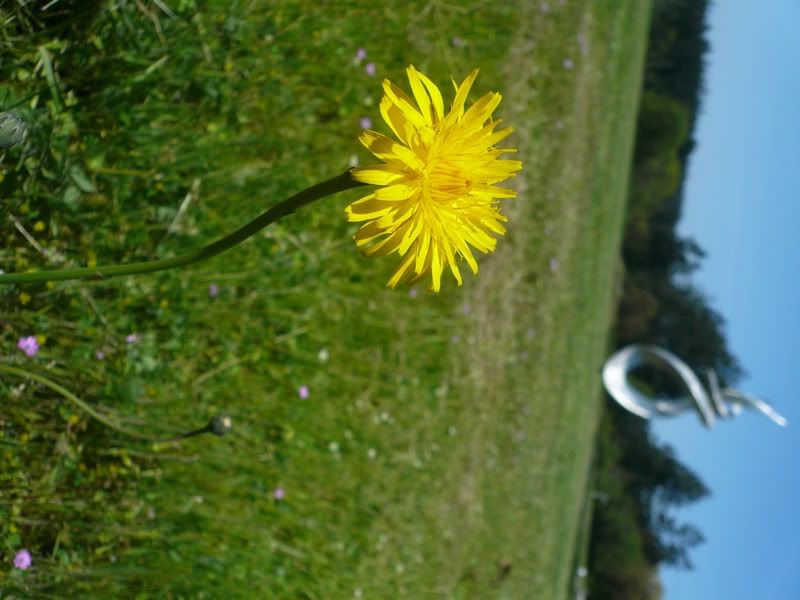 favorite shot of the day. =)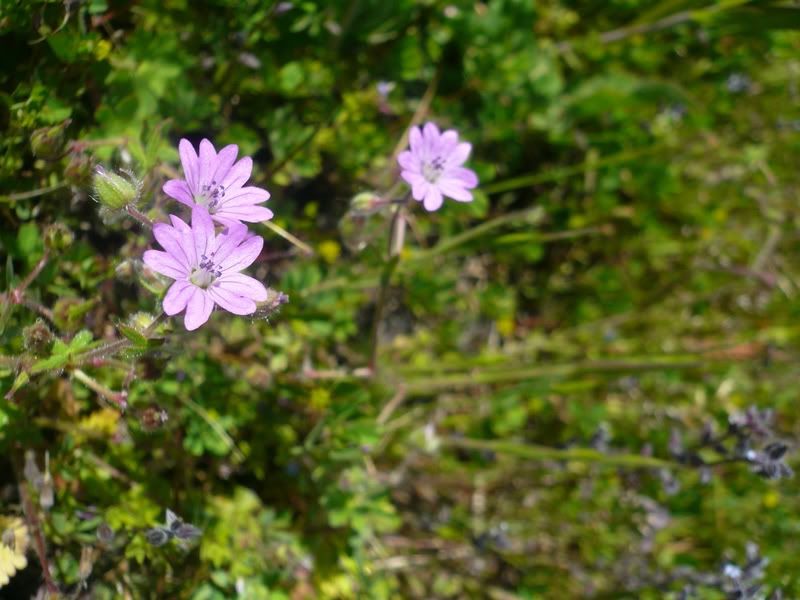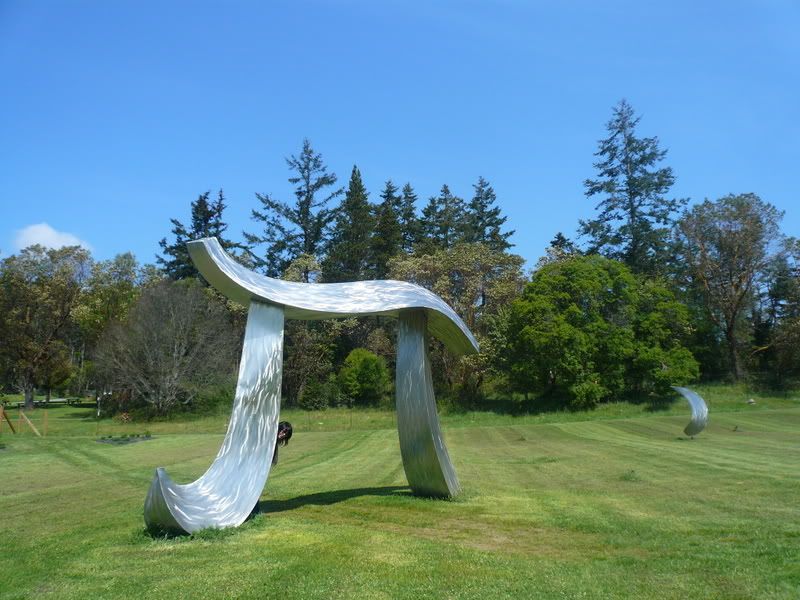 pie = 3.142
spot the sister.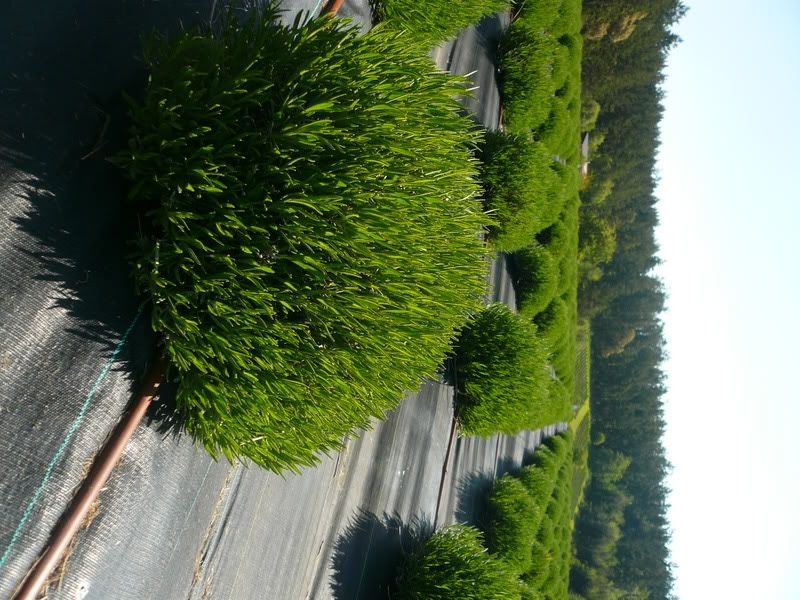 lavendar shrubs that only bloom in july. sigh.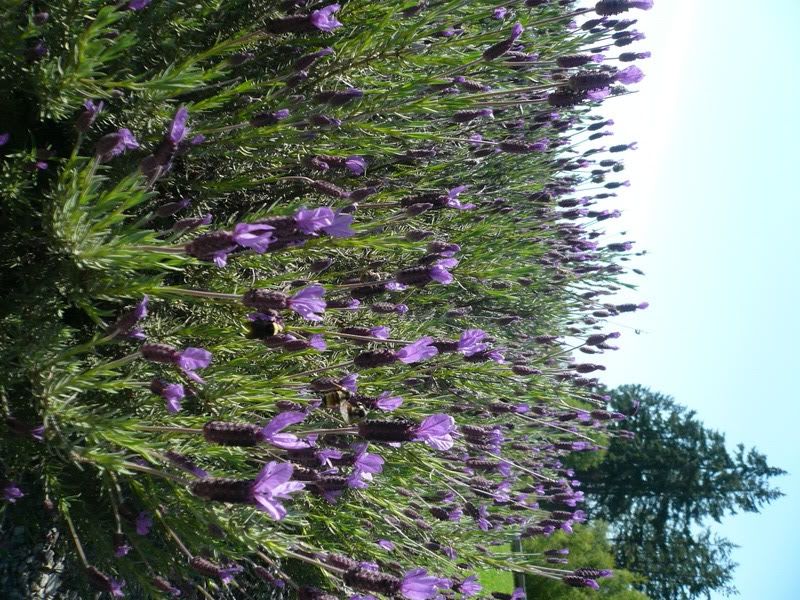 here the bees are out and about grabbing their nectar. i took this shot and immediately ran for the tiny house that sells the lavendar stuff. bees freak me out.
okok. next time i'll kope pictures from my sister plus whale watching pictures plus some of the pictures from the weekend with gerri and her family.
school's driving my nuts by the way. just finished one paper and one presentation today. i have 100+ pages of reading to do, a project report+presentation to do, one more paper, and 2 final take-home exams. oh not to mention trying to absorb every sight of seattle, packing woes, booking accommodation for summer and planning the trip. looks like i'll only have time to plan during my plane ride.
argh.