greetings from
seattle
! so here is a blog that will host all my pictures. it's easier here 'cos i get to write about the pictures too. hope everyone back home is doing well. =)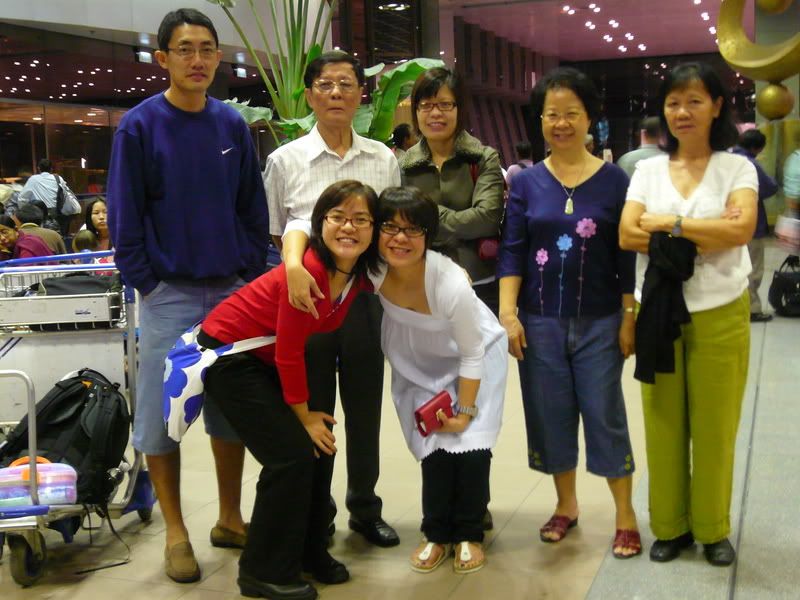 at
changi airport
. everyone in my family came to see me off! even my sisters and brother-in-law. =) so sweet of them.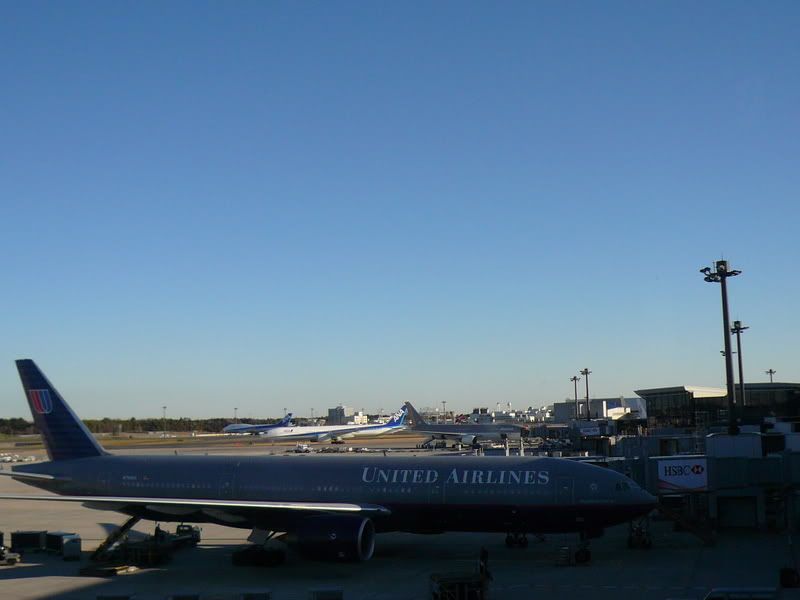 This is the plane i took to narita airport. we changed planes as this plane was heading to washington DC. so so thankful that our lugguages went to the correct plane that took us to seattle. on this flight i met this guy sitting 3 empty seats away from me. turns out he was heading to chicago. doing his 2nd year in university of chicago on a SPH sholarship. nice talking to him about the US.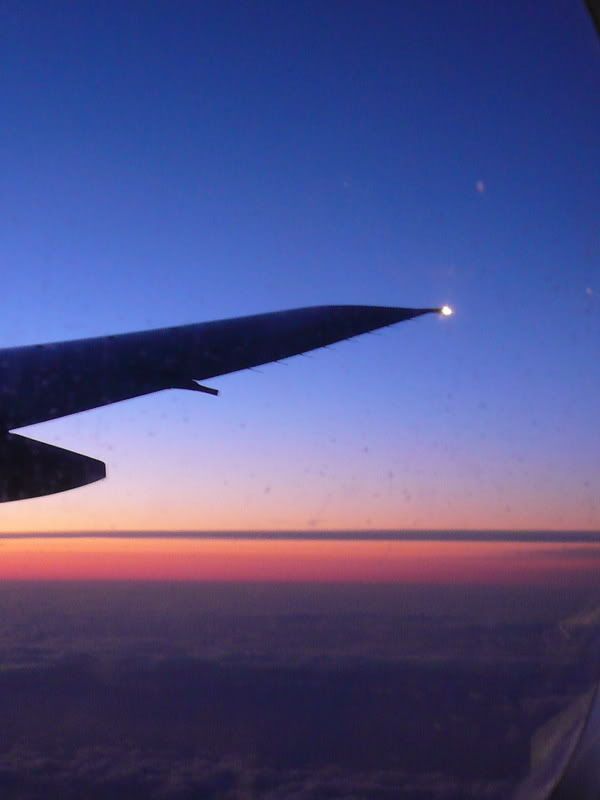 the sun rises over the pacific ocean. taken during breakfast on the flight to seattle-tacoma. i didn't sit a window seat, hence didn't get good pictures.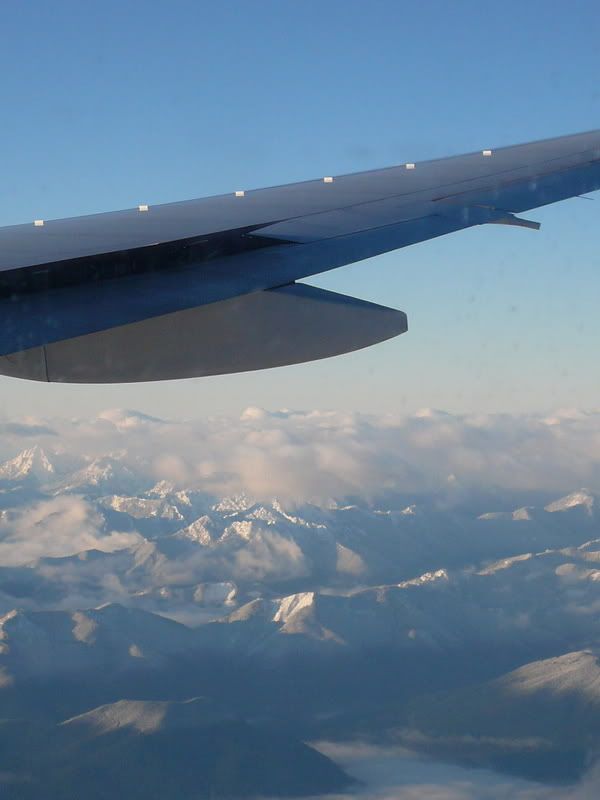 the mountains in washington state. it was SO beautiful. we were going to land quite soon.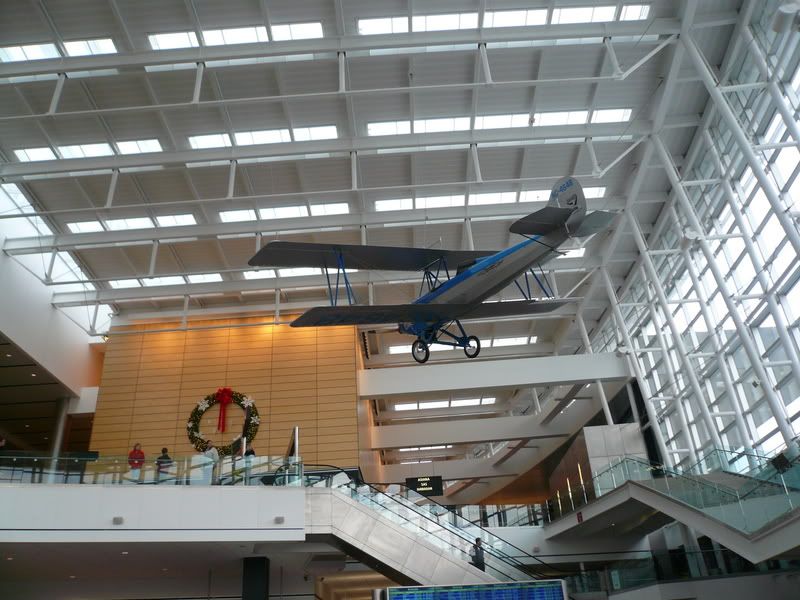 hellooo jet lag. and seattle-tacoma airport. or sea-tac. a friend had trouble with immigration cos he stupidly forgot to bring his original i-20. so yes turns out i had 3 traveling companions. 2 girls and a guy. i thought the guy was a girl. 'cos his name sounded like a girl's name. haha. but we managed our lugguages just fine.
while waiting for the guy, we got bored and took silly pictures. this is suzanne. she's a really smart girl studying literature. dean's list material. i think she studied in the US before.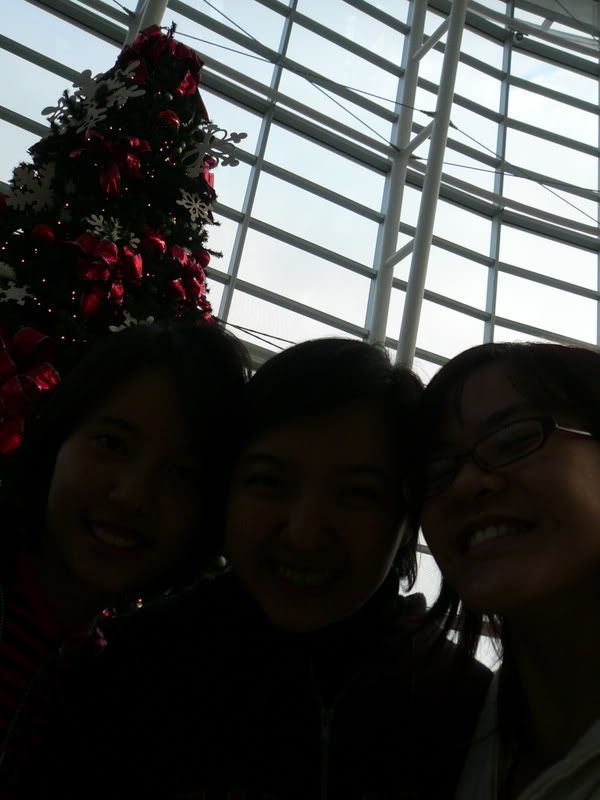 on the left is rachel. she's studying communications. the rest of the silly pictures, including many more at narita airport, are with the rest.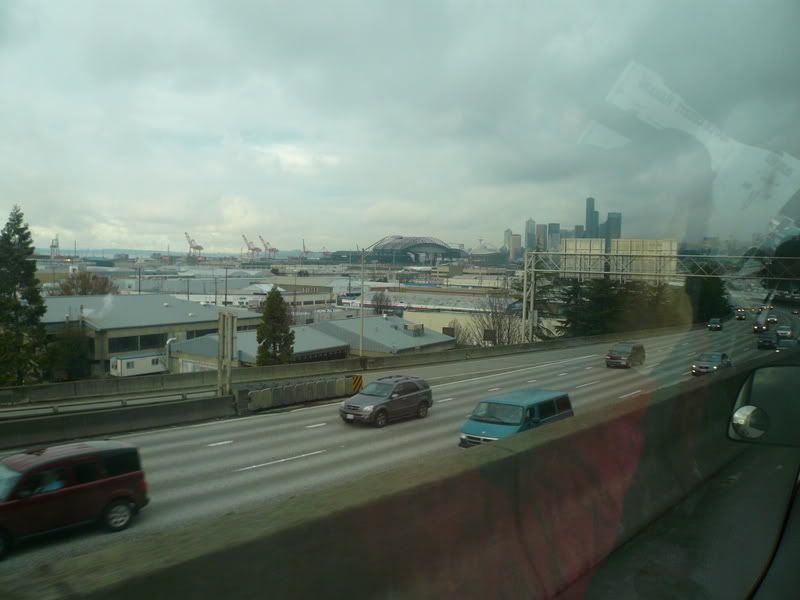 on the maxi cab to our apartments. the journey was about 30 mins. had a good time talking to our cab driver (a nice lady) about seattle. it was a beautiful day without rain. as we drove into seattle she showed us all the major landmarks, like the 2 gigantic stadiums for baseball and basketball, the space needle (cannot miss one) and our university.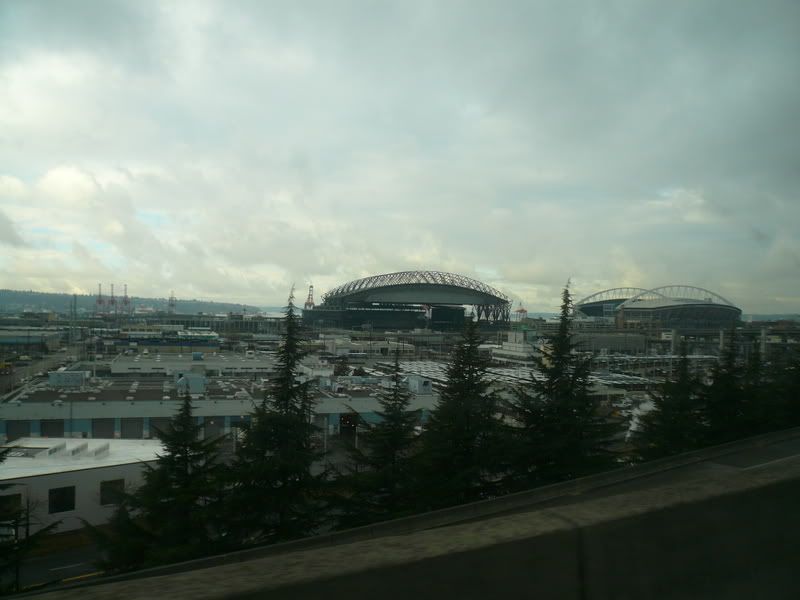 here are the 2 stadiums. we are planning to catch a game or 2 here. yesterday night was women's basketball. on 5th jan there's a game of NBA against the new york knicks. wonder if we can get tix.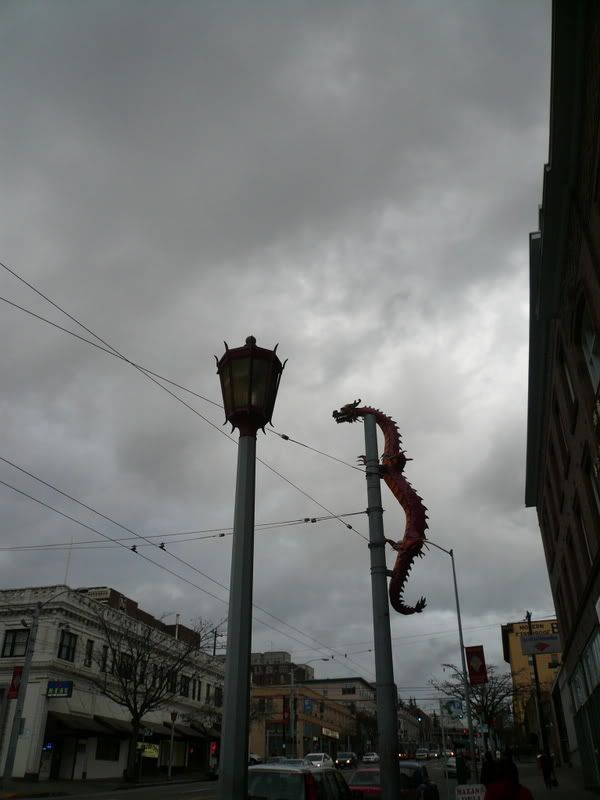 so right after i put down my bags in my room, my room-mate linda came back from grocery-shopping and told me some of them are meeting our coordinator from NTU and she's gonna bring us to
chinatown
for more grocery shopping. so in a mere 10 mins i unpacked a little and was out the door. thankfully i slept on the plane so i wasn't that tired. realised the city is really less bustling than the other major cities that i've been to like tokyo. it's relatively quieter and very casual.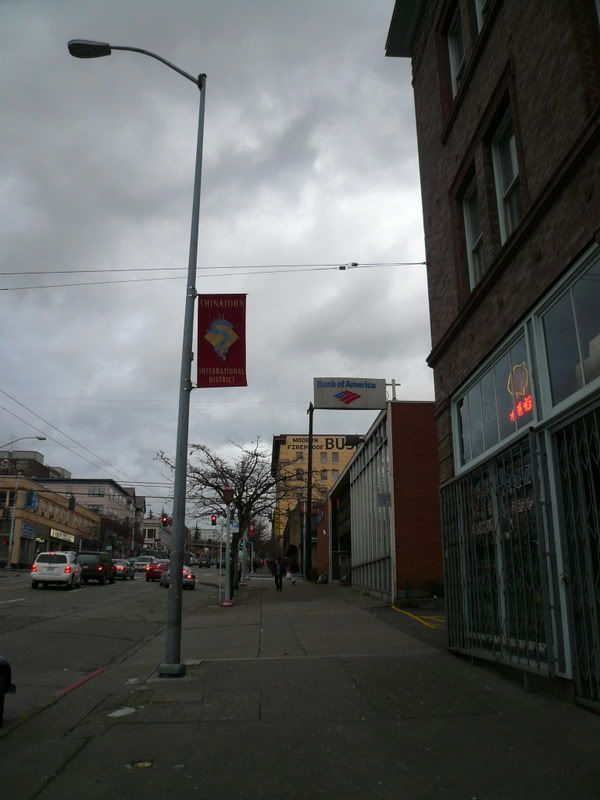 the sidewalk is almost deserted. this was about 1.30pm. not many cars. not many people. i like. =)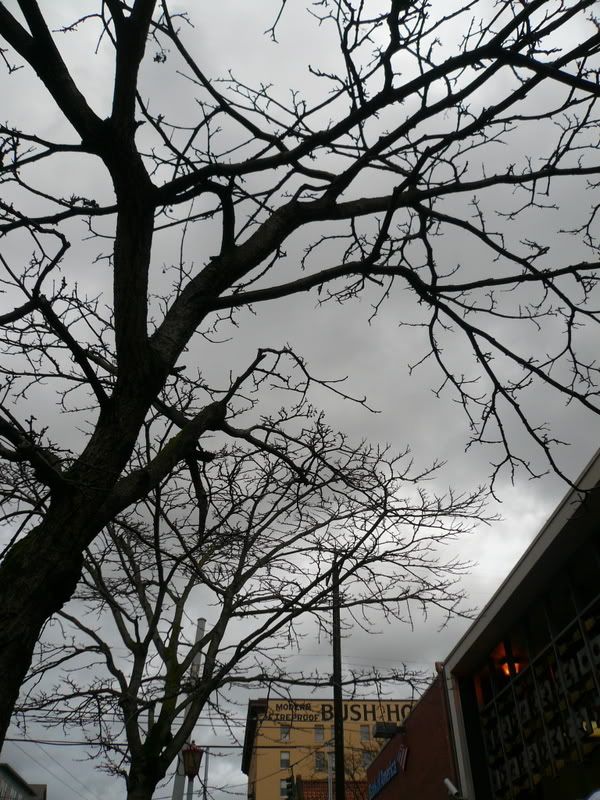 and the trees are all bare. can't wait for spring to come.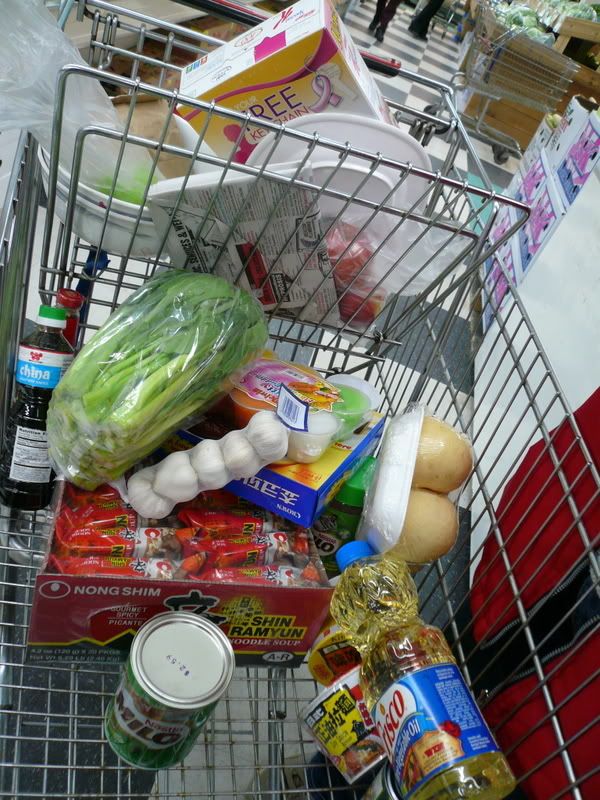 we went to this oriental supermarket which stocks asian groceries. hence the buying and stocking up. after chinatown we took a bus to
downtown seattle
so i could buy my bedsheets and pillow. so went to
bed, bath and beyond
which kept reminding me of
sex and the city
and the adam sandler movie
Click
. haha. walked around
macy's
too. then my neighbours, linda and i headed back home to cook dinner.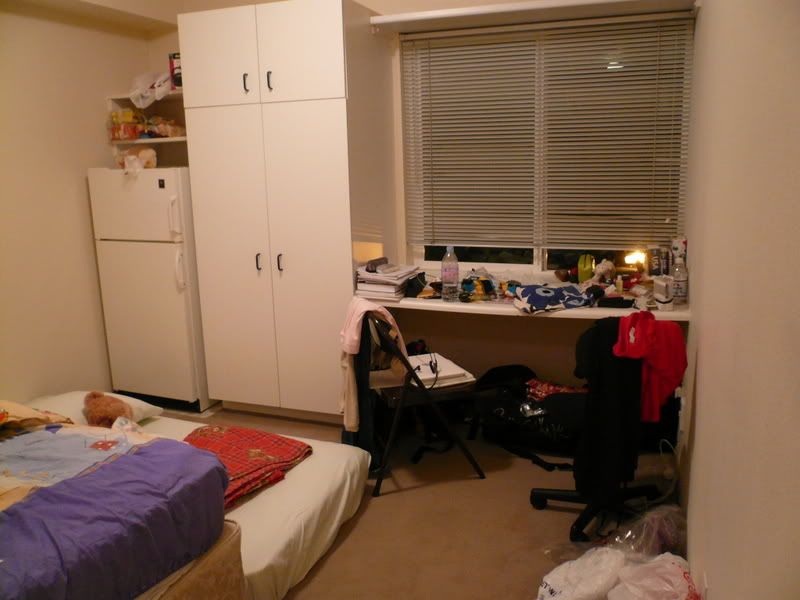 and speaking of home. here is my room. very messy because this was the very first day i was there and i haven't started unpacking yet. the room is quite small as compared to my single room back in NTU. aahhh i miss my room.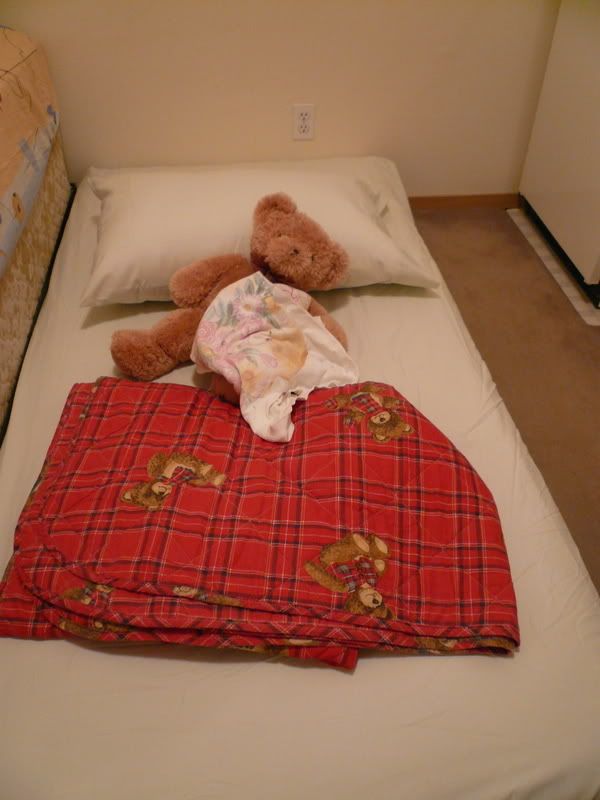 here's my bed, very thick and comfy. and my bear! =)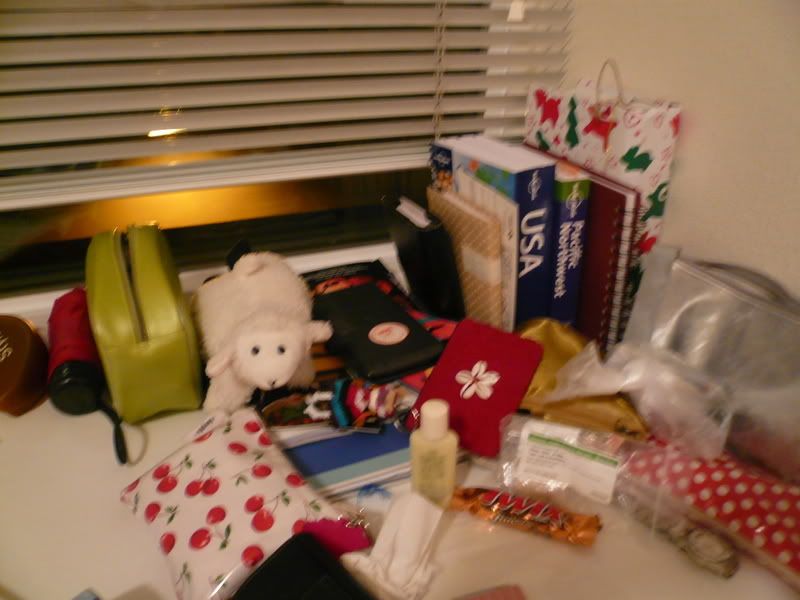 and my side of the table. yes very messy. it's much better now! and you can see my happytimes sheep.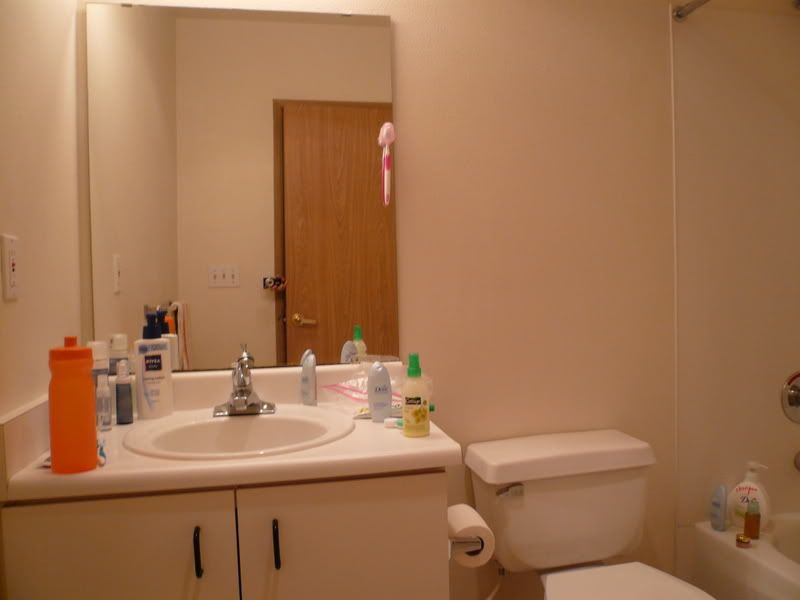 and my toilet! simple.
ok more pictures next time. this is just
day one
.
happy new year everyone!